By Team iCEV on September 11, 2018 at 12:24 AM
Learning by doing in career and technical training is essential to fully grasp industry-based concepts. From staging a crime scene to creating a business, iCEV provides engaging and stimulating coursework to build skills among your students. These 12 stimulating activities will take your students' educational engagement to a new level by developing team building and showcasing student creativity.
Customize your course to have these lessons at your fingertips!
Health Science Activities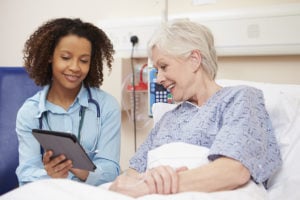 1. Patient Interview Activity in Medical Records
Have students take a walk in the shoes of a medical professional. Pair students up and assign one to act as a health care provider and the other as a patient. The "health care provider" is tasked with collecting important information from the patient in a professional manner so the patient can be treated properly. The activity comes with patient intake sheets for students to accurately fill out. Once completed, have the students switch roles. After, discuss interview challenges and strategies as a class.
2. Simon Says Activity in Principles of Body Mechanics
Test students' knowledge of vocabulary with this fun, hands-on game! In groups of five, students play the traditional children's game, Simon Says, except they must use the proper technical terms for body movements. So instead of saying, "make a fist," they would say, "flex your fingers" or "flex your digits." To make the game even tougher, make Simon use technical terms for body parts or require combinations of multiple movements. Players can be eliminated for not doing what Simon says, and the game can continue until one winner is left.
Law, Public Safety, Corrections & Security Activities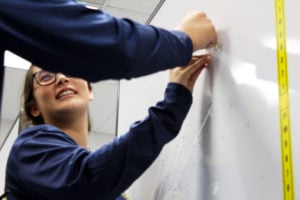 3. Find the Origin Project found in Blood Spatter
Turn your classroom into a simulated crime scene! Students will fling fake blood onto paper or bed sheets. After the fake blood dries, students will analyze the blood spatter to determine the origin of the spatter using the same calculations and stringing methods a real-life forensic scientist would use.
4. Mock Testimony Activity in Law Enforcement's Role in Court
Bring the courtroom to the classroom! Students will form groups of three containing a prosecutor, defense attorney, and a law enforcement officer. Each group will conduct a pre-trial meeting in which the officer should share details of a criminal incident and attorneys should develop a line of questioning. Then each group will demonstrate a simulation of in-court examination in front of the whole classroom. Finally, the class should determine the effectiveness of each law enforcement officer's testimony and discuss factors influencing its effectiveness.
Architecture, Construction, Transportation, & Manufacturing Activities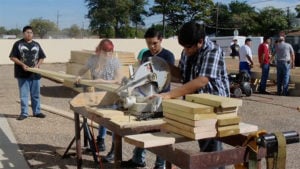 5. Invent to Solve Activity in Emerging Technologies in Construction
Spark the curiosity of your young innovators! Have students research a common construction problem or task. Students will develop an idea for a new construction tool to help eliminate or reduce the problem. They should provide details about the tool including a name, drawing, function, and scenarios for which it would be useful."Students are encouraged to share their invention with the class!
6. Loads Activity in Physics in Construction
Allow students to see the difference between static and dynamic loads firsthand. Have students tape paper across the top of an open container. They should gently place pennies on the paper to observe how the static load affects the paper. Then they will drop pennies onto the paper from far above to observe how the dynamic load affects the paper. At the end of the activity, students should answer questions to explain the concept.
Business, Marketing, Finance, IT & Media Activities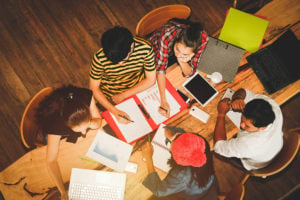 7. Stock Market Portfolio Project in Microsoft® Excel 2016 Basics - Unit 11 Final Review
Play the stock market and help students hone skills in Microsoft® Excel! In this project, students will be "given" $1000 to invest in the stock market. Over the course of five days, students will track the fluctuations of the price of the stocks they purchase using a Microsoft® Excel® spreadsheet, and ultimately determine their total return at the end of the week. This project can even be made into a competition in the classroom to see which student is most likely to be destined for a career on Wall Street!
8. Personal Branding Project in Branding Basics
Students get to practice their branding skills to showcase their own interests and accomplishments! After considering the traits that make them employable, students will develop a branding strategy dictating how they will represent themselves to a potential employer. By designing a logo, writing a personal slogan, and creating a resume to fit their brand strategy, students get to practice presenting their best selves to the world!

Family & Consumer Sciences Activities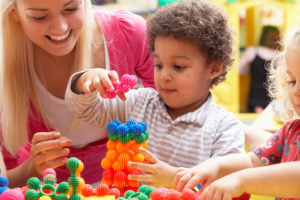 9. Teaching Toddlers Project in Child Development: Toddlers
Your students have just been hired to design a home play area for a growing toddler! In this project, students are tasked with designing a 3D model of a home play area that meets developmental milestones along with physical, emotional, social and cognitive needs. Students will be able to showcase their interior decorating skills, as well as their understanding of what toddlers need during playtime.
10. Developing a Recipe Project in Developing Recipes & Menus
Throw away the cookbook for this project! Students will come up their own original dishes and write standardized recipes for their dishes by determining the yield, portion size, ingredients, along with preparation and plating procedures. Students then play the role of executive chef by creating a costing card for the recipe and determining how to price the dish in a restaurant!
Agriculture Science Activities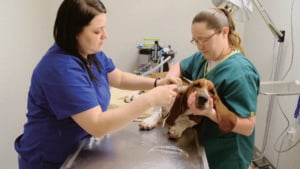 11. Administering Injections Activity in Veterinary Medical Practices: Injections
In groups, students will practice intramuscular and subcutaneous injections for veterinary care. The students will practice the injection methods using colored water and bananas and then can cut open the fruit to determine if the injection was performed correctly. Then as a class, students will be able to discuss the issues they may encounter using the injection methods on live animals.
12. Surface Runoff Impacts Projects in Rangeland Watersheds
Get your students outside to test surface runoff! Students will select three different surface types found around the school grounds and pour a full gallon of water on each surface. Students will record observations about the effects of the water on their surfaces and extrapolate their findings in a lab report discussing the implications of runoff on soil types.
We hope you enjoy these 12 engaging hands-on activities for your CTE Classroom. Be sure to share with us on social media your students engaging in these exciting projects!