By Team iCEV on November 19, 2020 at 3:35 PM
As of 2017, 1 out of every 10 public school students are English Language Learners (ELL), totaling 5 million ELL students in the United States. While ELL students speak a variety of languages, Spanish is majority (3.5 million) of their native language.
English Language Learners are the most rapid growing special population in public schools. With the rapid growth, Career & Technical Educations teachers are concerned about meeting the needs of ELL's in their classrooms. Likewise, iCEV is striving to provide ways to support ELL students and their corresponding CTE teachers. We have compiled a list of ways to support ELL students while using iCEV.
1. Utilize Google Translate with Printable Resources
Each video lesson is accompanied by a video transcript and each slide presentation has Teacher Notes, which are a PDF version of the presentation. Google Translate can be used with either of these tools to aid in translating the content from English to the language with which the learner is most comfortable. Additionally, have students utilize Google Translate with the Vocabulary Handout for the lesson to learn key terms for the lesson.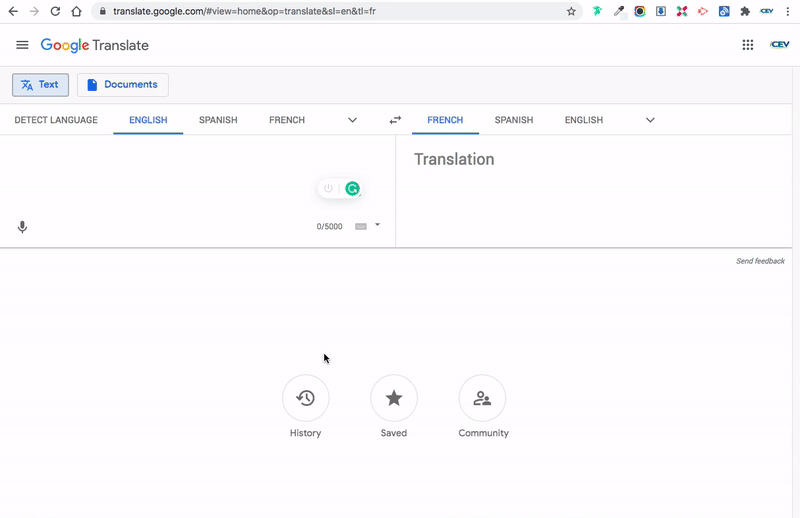 2. Use Text Read-Aloud Tools with Printable Resources
Download iCEV Printable Resources and save them as Microsoft Word documents. Microsoft's Immersive Reader will read the text in one of the 68 supported languages included in the program.
3. Turn on the Closed Captions in Video Lessons
Each video lesson on iCEV is closed captioned. Have learners turn on the closed captions so they can read along and see the words being said to make linkages between seeing and hearing the words.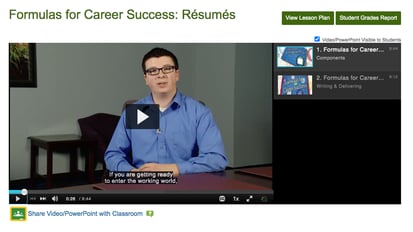 4. Practice Vocabulary in Multiple Contexts
Comprehension of vocabulary is key to understanding any concept. Provide learners access to a physical copy of the vocabulary handout and allow them to make notes in their native language. Have students practice their understanding of the terms using the interactive Vocabulary Activity on iCEV.
5. Utilize Group Projects
iCEV contains many great group projects, which can allow learners to practice their language with their peers in a more personal, lower risk setting. Also, projects can be completed in collaborative software to allow students to utilize immersive reading tools while completing the project and communicating with peers.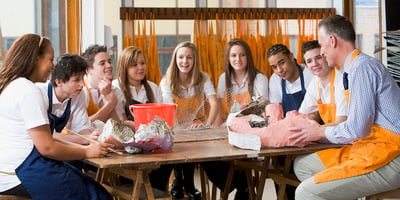 6. Provide Access to Lesson Content Prior to Class
Have students watch the videos or read through the slide presentations prior to class. Jotting down unfamiliar terms and looking them up prior to class can enhance the understanding of the lesson when being presented by the instructor.
7. Provide Visuals
Implementing visual aids in everyday teaching is crucial for supporting ELLs' learning. The first step to language acquisition is recognition. By creating handouts with pictures and anchor charts to place around the room, the teacher provides opportunities for all students—not just ELLs—to reference the material without the need to communicate with the teacher or other students. Posters, like the one below, serve as great reference points for ELL students.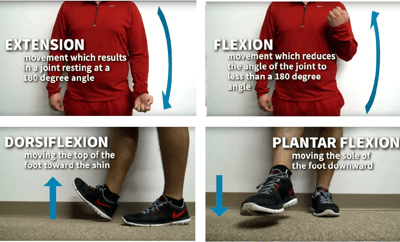 Assessing the needs of the whole student—ELLs' proficiency, academic strengths and learning challenges—allows educators to tailor their teaching to meet individual circumstances. When using iCEV, utilize the supplemental materials and visuals to support ELL students.
For more resources and tips to using iCEV for student modifications, view the Teaching Special Populations in CTE panel and Q&A session from CTE Inspired and download iCEV's Special Populations Guide.