By Team iCEV on November 8, 2019 at 12:21 PM
At CEV, we are driven by our core values to Educate, Serve and Inspire, and we want to recognize those who have dedicated their lives to those same values. In honor of Veteran's Day, we want to tell you the stories of four individuals who have devoted their careers to our country and to its students.
Jamie Terrazas
Jaime Terrazas, law, public safety, corrections and security (LPSCS) teacher at Montwood High School in El Paso, Texas, uses his vast array of life experiences to inspire his students to achieve success in all areas of their lives. After expericing a troubled youth in El Paso,Terrazas had to overcome many challenges to achieve the career success he has today. Inspired by his brother's service in the U.S. Navy and wanting to escape the cycle of crime he was surrounded by, Terrazas joined the U.S. Marine Corps in 1981. For the next four and a half years, Terrazas served as a 1511 military policeman and was stationed at Camp Pendleton in California, Camp Lejuene in North Carolina and in Okinawa, Japan. Terrazas received three military accommodations during his military service.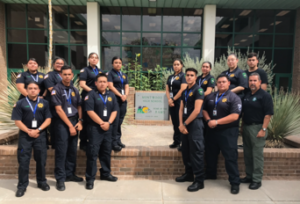 Terrazas returned to El Paso when he retired from the Marine Corps in 1986 and joined the El Paso County Sherriff's Department. During his career in civilian law enforcement, Terrazas worked in detention for one year, patrol for five years and worked as a detective for 21 years while serving in five different investigative units. After nearly 28 years with the El Paso County Sherriff's Department, Terrazasretired from law enforcement to pursue a career in education.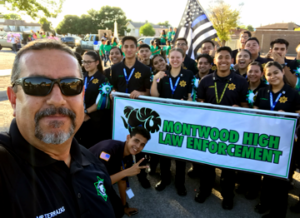 Driven by his desire to help young people and inspired by his wife's career in education, Terrazas began teaching LPSCS classes at Montwood in 2014. As a teacher, Terrazas aims to impress the structure and direction he gained during his time in the military and law enforcement on his students. Terrazas hopes his experiences, both as a youth and his service to the military and the El Paso area, inspires his students to improve their lives and pursue meaningful careers. While he is proud of all his students, Terrazas is especially proud of his students who made the same decision he did to serve their county and better their situations.
Lawrence Richard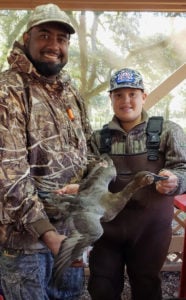 Despite growing up in an urban area, Lawrence Richard found a passion for livestock at an early age. Propelled by this love, Richard joined his school's FFA chapter. Not only did his knowledge and passion for livestock production grow during his time in FFA, but Richard also developed his leadership skills and his enthusiasm for service.
Richard, inspired by his sister's military career and driven by a sense of duty, joined the U.S. Marine Corps after graduating from high school. During his four years of service, Richard completed several deployments. As part of Operation Desert Shield-Storm, Richard was a member of the 2nd LAD Battalion, a hand-held missile defense unit, and received the National Defense Service Medal. Richard also served in Okinawa, Japan and received the Southwest Asian Service Medal. Richard also served at military installations in California and North Carolina.
After completing his military service, Richard attended Sam Houston State University to earn a degree in agricultural education. Richard has been teaching agricultural science in the Gulf Coast region for the past 23 years. Along with his work as an educator, Richard and his family operated a show pig business for more than 20 years. Richard has been able to combine his knowledge of agriculture with his passion for leadership, service and duty to help his students achieve success in and out of the classroom.
Art Free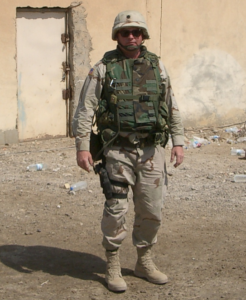 Art Free, an agricultural science teacher at Rockdale High School, has dedicated his life to the service of others. Growing up on his family's farm in Brenham, TX, Free developed a love for agriculture, which was solidified when he joined the Brenham FFA Chapter. During his time as an FFA member, Free expanded his agricultural knowledge and discovered a passion for leadership. Free attended Texas A&M University after high school, where he studied agricultural education. During his time at Texas A&M, he was a member of the Corps of Cadets, and when he graduated in 1982, he was commissioned in the U.S. Army as an engineer officer.
For the next 25 years, Free divided his service between active and reserve duty. As an engineer officer, Free's units were called to active duty many times. During his deployment to Central America, Free participated in national assistance by helping countries build schools, roads and infrastructure. He spent time in Guatemala in 1998, where he was part of the disaster relief for Hurricane Mitch, and he and his comrades received the Humanitarian Service Ribbon for their efforts.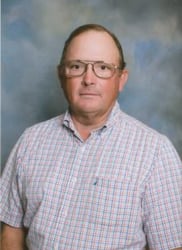 After 9/11, Free was deployed to Korea and Europe as part of the Global War on Terror. He was assigned as an engineer officer to the III Corps Engineer Section at Ft. Hood and was deployed as part of Operation Iraqi Freedom in 2004. Free was promoted to Lieutenant Colonel and assumed the duties of chief engineer of operations while in Iraq. During this time, he was responsible for coordinating engineering requirements and resourcing combat operations. Free was awarded the Bronze Star Medal for his service. In 2007, Free concluded his military career as the operations officer for the 420th Engineer Brigade, headquartered in Bryan, TX.
Along with his years of military service, Free has been the Rockdale agricultural science teacher for 25 years, where he teaches welding and construction. In addition to his work as an educator and his time in the military, Free and his wife, also a veteran, operate their own livestock operation in Milam County.
Bill Moss
Through his time in the military and in education, Bill Moss has been able to fulfill his mission to teach, lead and serve others. A native of Goodlettsville, Tennessee, Moss discovered his passion for leadership and education while he was involved in his school's vocational agricultural program. Moss attended the University of Tennessee-Knoxville and earned a degree in agricultural education in order to pursue his passion.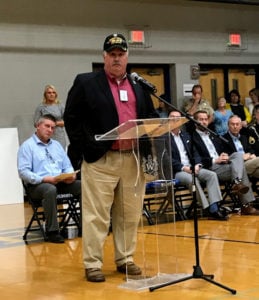 Moss, driven by his desire to serve his country, joined the Army Reserves and served in the parachute rigger company based in Nashville. Though his unit was primarily stationed in Tennessee, Moss was involved in the First Gulf War and was sent to Desert Storm. Moss was part of the parachute rigger company for 19 years and was a member of the training unit for 3 years prior to his retirement. After 22 years in the military, Moss retired as a captain and was the recipient of the Meritorious Service Medal.
For the past 31 years, Moss has served as the CTE Supervisor of Wilson County Schools in Lebanon, Tennessee. He also taught agricultural science for three years at the beginning of his educational career. As a CTE director and an Army Reservist, Moss has been a teacher to those around him and aimed to impart leadership qualities in his fellow servicemen and women and his students. From his time in the military and in CTE, Moss has seen the importance of critical thinking, decision making and interpersonal communication skills and strives to instill those qualities in those around him.
CEV would like to thank these men, and all other veterans, for their military service. It is an honor to work with and know individuals who have made a difference through their dedication to their country, their students and the future of our nation.
We would also like to recognize these outstanding educators as the November iCEV Teacher(s) of the Month. Each month, we recognize a teacher who works tirelessly to set their students up for educational and career success. If you know a teacher who deserves to be recognized, nominate them for iCEV Teacher of the Month by contacting Kimberly Cantrell at kimberly.cantrell@cevmultimedia.com or (806) 745-8820.