By Team iCEV on February 19, 2020 at 2:15 PM
Throughout February, the CEV team has been celebrating CTE Month. As we look back on another CTE Month, we asked CEV employees to reflect on their time in Career & Technical Education (CTE) and Career and Technical Student Organizations (CTSOs). Because of the formative experiences CEV team members had in CTE and CTSOs, our employees are passionate about the value of CTE and driven to strengthen CTE and CTSO opportunities for current and future students. In this blog, learn how involvement in CTE and CTSOs has helped members of the iCEV family achieve academic, career and personal success.
Clayton Franklin | VP Brand Management/Partner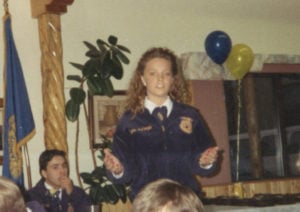 As a high school student in San Jon, New Mexico, Clayton Franklin, iCEV Vice President of Brand Manager/Partner, took a mixture of CTE courses, including agricultural science, family & consumer science and business, marketing, finance, IT & media classes. Franklin credits her involvement in CTE to her success in both academics and her career.
"CTE classes not only provided me with knowledge and skills necessary for my chosen education and career but also equipped me with valuable skills applicable to my everyday life, like public speaking, proper etiquette, financial responsibility and citizenship," said Franklin.
In addition to the CTE classes she took, Franklin was an active member of FFA and Business Professionals of America. "Being a member of a CTSO taught me the importance of work ethic, the value of healthy competition and the significance of teamwork - all of which have benefited me throughout my educational and career growth," said Franklin. "Beyond those benefits, CTSO involvement allowed me to foster life-long friendships and to develop a valuable career network."
---


Kelli Neuman | Director of Business & Industry Partnerships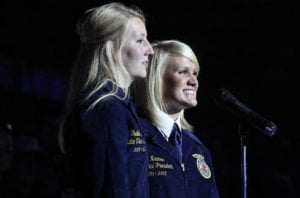 As the daughter of an agricultural science teacher, Kelli Neuman, iCEV Director of Business and Industry Partnerships, was immersed in CTE from a young age. However, she didn't fully appreciate the importance of CTE until she began taking agricultural science courses in high school. Neuman says CTE enriched her learning experience and helped her perform better in other classes.
"I vividly remember when the dots connected for me, and I saw how math and science came to life outside the classroom when I was enrolled in an introduction to agri-science class," said Kelli. "The best part was that I got to apply what I learned in my other courses to what I was interested in most and what I wanted to focus on as a career."
After high school, Neuman served as a Texas FFA state officer, and along with her work for iCEV, she facilitates leadership development workshops for current FFA state officers.
---


Glenn Perryman | Territory Manager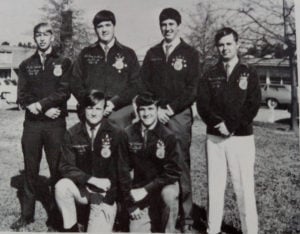 As a high school student in North Carolina, Glenn Perryman, iCEV Curriculum Consultant, was an active participant in his school's agricultural science program. Perryman credits his time in CTE courses and his involvement in FFA with the success he has found in educational and leadership positions. "My ag classes taught me skills I would not have learned in core classes, and I still use those skills today," said Perryman.
After retiring from full-time education, Perryman joined iCEV and continues to remain active in a variety of community and professional groups. Thanks to his knowledge of parliamentary procedure, along with the leadership and interpersonal skills he learned from his time in CTE, Perryman has been able to act as a mentor and leader in all aspects of his career and volunteer pursuits.


---

Megan O'Quinn | Director of Brand Management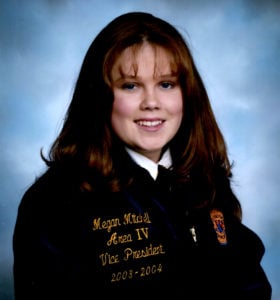 Megan O'Quinn, iCEV Director of Brand Management, took a variety of CTE courses, specifically, agricultural science and business, marketing, finance, IT & media classes, while attending high school in Eastland, Texas. "The CTE courses I took while in school not only helped prepare me for college but also how to manage my time and explore areas I was passionate about before enrolling in college," said O'Quinn.
During her time in CTE, O'Quinn was an active member of her school's FFA chapter. "Being a member of FFA has, without a doubt, been beneficial to both my educational and career growth. Based on my activity and membership, I was able to receive scholarships, which helped me pay for my education," said O'Quinn. "Additionally, the professional and personal networking opportunities available helped me to make invaluable connections which led me to my current career."


---
Angie Daly | Territory Manager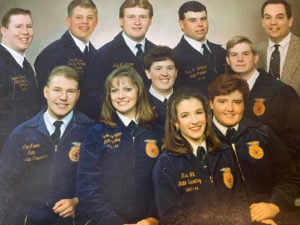 Growing up in eastern Colorado, Angie Daly, iCEV Curriculum Consultant, took a mixture of agricultural science and business, marketing, finance, IT & media classes. Along with the technical knowledge she learned from CTE courses, Daly is particularly thankful for the interpersonal and soft skills she gained during her time in CTE. As a mother, Daly strives to instill these same lessons in her daughters.
After serving as a Colorado FFA state officer and graduating from college, Daly worked as an agricultural science teacher before joining the CEV team. "The skills learned while serving in a CTSO were some of the greatest skills I have ever learned. I learned how to talk with people and learned how to find their needs and how you can help them," said Daly.


---

Kimberly Cantrell | Content Development Specialist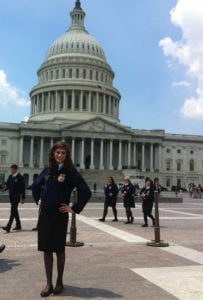 Kimberly Cantrell, iCEV Content Development Specialist, credits agricultural science classes and FFA experiences to the success she has found throughout her educational and professional career.
"Growing up in a small, rural town, I was very shy and didn't understand the number of opportunities there were outside my hometown. When I started taking ag classes as an 8th grader and became in FFA, it was like a whole new world of possibilities opened up to me," said Cantrell.
Through her experiences in agricultural science classes and participation in a variety of FFA activities and competitions, Cantrell found new levels of self-confidence and began to develop a passion for agriculture and communications that would eventually blossom into her career path. "If it wasn't for FFA, I never would have discovered agricultural communications, and I definitely wouldn't be where I am today," said Cantrell.


---
There is still one more week left in CTE Month. This week, we are also celebrating National FFA Week. To stay involved in the conversations and events happening during CTE month, follow the iCEV social media pages and subscribe to our blog. You can also visit the CTE Month page on the iCEV website to access free resources, including social media graphics, videos, blog posts, case studies and more.