By Team iCEV on September 26, 2016 at 9:58 AM
Career & Technical Education (CTE) has a long-standing tradition in providing students with invaluable career development opportunities, but in some cases, as with Randall Hust's construction technology class, can also provide students with the platform to impact their local communities.
The Byron Martin Advanced Technology center, a part of the Lubbock Independent School District in Lubbock, TX, has been community focused for the past 15 years. Hust and his students collaborate with Habitat for Humanity and the Helen Jones Foundation to construct a house each school year.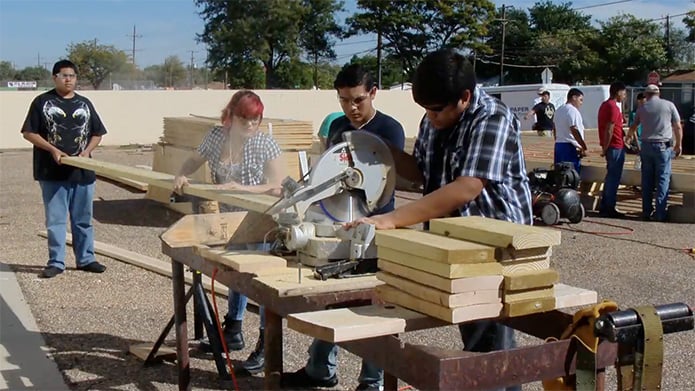 Under the direction of Hust, student's build the home using the knowledge gained from their construction technology class, developing valuable skills they will use in their future careers. However, students gain the most satisfaction from the impact their work will make on the lives of others.
To incorporate this life-changing opportunity into your CTE classes, find a way to connect with organizations in your community. Not only will students better hone their technical skills, but they will also leave the class with a better understanding of the importance of community, teamwork, collaboration, professionalism and other soft skills which will help them succeed regardless of their chosen career.