By Team iCEV on June 25, 2019 at 3:00 AM
The 2019 spring semester has been a busy one for Team iCEV. We have introduced new lessons and certifications, added new resources and launched a new campaign. Keep reading to learn more about these new initiatives and other noteworthy events from the past semester.
Certification Update
So far in 2019, more than 12,000 individuals have earned industry certifications available on the iCEV testing platform! These certification earners represent a total of 33 states, with Texas and California institutions certifying the most individuals. We are excited to see the growth of industry certifications and look forward to certifying even more individuals in the coming semester!
New Certifications
This January, we unveiled a new industry certification available for testing on the iCEV platform. We are proud to partner with the Texas Tech Center for Financial Responsibility to test for the Personal Financial Literacy Certification. This certification verifies individuals possess the ability to successfully navigate vital monetary decisions. Over 200 students nationwide have earned the Center for Financial Responsibility Personal Financial Literacy Certification since its launch in January.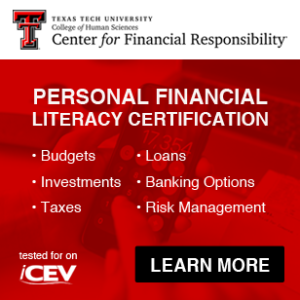 New Lessons
So far this year, we've released over 30 new course lessons. Within the Agricultural Science subject area, we created two new lessons covering construction and woodworking. Business, Marketing, Finance, IT & Media gained 16 new lessons. These lessons cover a wide variety of subjects including graphic design, video production, animation, as well as introductory insurance lessons. We added 18 new lessons to the Family & Consumer Sciences curriculum. New lessons in this subject area address topics such as infant and childcare, culinary arts and insurance basics.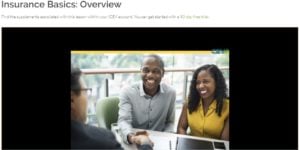 New Resources
Our marketing team has been working hard to develop the Exploring Careers Poster Series. There is a series of posters for each of the 16 career clusters, and each series features different career pathways, as well as examples of potential careers. These posters are great for any type of CTE classroom and can be downloaded for free from the iCEV website.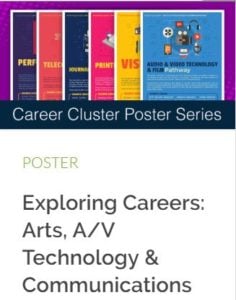 New Campaigns
The #HireCertified campaign aims to raise awareness about the value of industry certified applicants. Teachers can download free resources from the #HireCertified page such as customizable flyers, handouts, infographics and press releases. The webpage also features spotlight stories and videos, as well as infographics and social media graphics. This promotion aims to help CTE teachers connect local businesses with industry certification earners.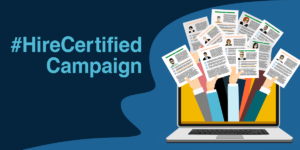 Other News
At iCEV, we are always excited to give back to outstanding students. This spring, iCEV sponsored scholarships to four FCCLA STAR event winners. We have featured two different scholarship recipients, Macie Cole and Ashely Owens, on our blog.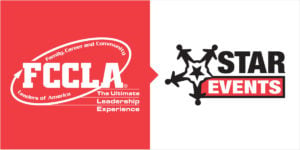 Coming Soon
We are proud of what we have accomplished this semester, but we are always looking forward. This fall, the Ducks Unlimited Ecology Conservation & Management Certification will be available on the iCEV testing platform. This certification will verify individuals have obtained exceptional knowledge and skills in the areas of ecological principles and wildlife management, as well as habitat, forest, grasslands, wetlands and waterfowl conservation management. To accompany the certification, we will be releasing study materials and curriculum to help individuals prepare for the certification exam.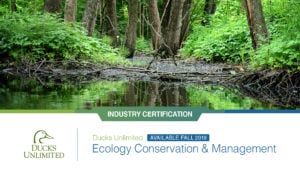 Several new courses and lessons will be available in the upcoming months, including our new Nursing Skills Video Series.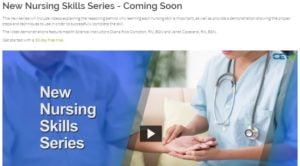 Upcoming Events
Team iCEV will be present at several conferences and events in the upcoming months. You can find us the following events:
2019 FCS Leadership & Management Conference
June 19-June 21
Olympic Valley, CA
North Carolina FFA State Convention
June 19-June 21
Raleigh, NC
California Agricultural Teacher's Association Summer Conference
June 24-June 26
San Luis Obispo, CA
July 14-July 18
Loveland, CO
July 16-July 19
Houston, TX
July 24-July 26
Jackson, MS
VATAT Professional Development Conference
July 28-August 2
Corpus Christi, TX
Be sure to stop by our booths at these events to see all of the exciting updates.
Thank you to all of the students, teachers and industry partners who made the 2019 spring semester so exciting. We look forward to the upcoming semester and hope we can see many of you at conferences and events throughout the summer.