By Team iCEV on January 3, 2019 at 3:34 PM
CEV's mission has always focused on creating innovative solutions to educate, serve and inspire. With you in mind, we are constantly making improvements and adding new features to the iCEV platform. Each year, we like to reflect on the growth achieved over the course of the last 12 months. So, in case you missed it, here are some of the exciting things that happened in 2018!
Lots of New and Improved Features
2018 was a year for adding features! Our Assessment Generator allows you to select pre-written exam questions, so you can personalize your exams. We also improved our grade reports for students enrolled in multiple iCEV courses. We also improved our grade book to only show assessments taken in the course you have selected. With our new "Amounts Threshold" feature, you can limit attempts on interactive coursework assignments.
Additionally, we have improved our "Add Course/Certification" screen for easier navigation. New tabs allow you to easily access courses, subject area playlists and certifications. We have also created a way for you to have more control over certifications. Students must now be invited by a teacher before gaining access to a certification. This means that you will have more control over certification content and how it is disseminated to the student.
New Courses
With iCEV, you have new and updated courses at your fingertips. The Graphic Design & Illustration and Digital Media courses are the latest additions to our Business, Marketing, Finance, IT & Media site. These courses are a great way to introduce your creative students to the graphic design career field.
In addition, updates were made to Business Law, Construction Technology, Human Growth & Development, Child Development, Child Guidance and Financial Literacy courses. We added content to the Medical Terminology course to address morphemes associated with various body systems, along with providing foundation medical knowledge related to anatomy and physiology of each system.
Welcoming an Addition to the Certification Family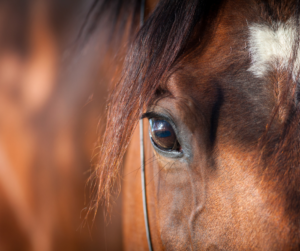 The National Horse Judging Team Coaches' Association Equine Management & Evaluation Certification was launched this past October. This new certification provides students with a solid understanding of the equine industry including, equine management, breed identification, common equine diseases and equine anatomy and physiology.
#iCEVCertified Over 9,000 Students

We were blown away with the increase of students certified in 2018. Schools who had more than 10 students earn certifications were awarded a placard. The response and photos of students with their placards were one of the highlights of our year! Thank you for participating in #iCEVCertified.
Looking to the Future
2018 was full of exciting improvements and additions, and we are already planning for 2019. Not only will we continue to add and update lessons, but we will be working hard to increase certifications tested for on the iCEV platform.
In January, be on the lookout for the Center for Financial Responsibility Personal Financial Literacy certification. We have teamed up with the Texas Tech University Center for Financial Responsibility (CFR) to address the nationwide shortage of financial skills among Millennial's and younger generations. These topics include budgeting, personal taxes and more.
This fall, the highly anticipated Ducks Unlimited Ecology Conservation & Management Certification will be available for students. This addition will provide students with knowledge and skills in the areas of ecological principles and wildlife management, as well as habitat, forest, grasslands, wetlands and waterfowl conservation management.
Thank you for being part of our success in 2018! Be on the lookout for more exciting things coming soon!