By Team iCEV on December 3, 2019 at 9:48 AM
For the past few months, several of our blog posts have been highlighting how industry certifications can benefit a variety of groups, including students, professionals and schools. This week's blog will detail how hiring an industry certification earner or encouraging current employees to earn an industry certification is a smart business move that will pay off for your company or organization.
Guarantees Employees are Prepared for Job Requirements
It can be challenging to find the right employee for your business or organization. It is not an easy task to find an applicant who has the experiences, credentials and qualities you are looking for. Industry certifications act as a signal to employers and are a way to verify the applicant has the knowledge and skills needed for the position. When an employer hires an industry certification earner, they can be confident their new employee is prepared to meet the expectations of the role and perform their job duties to the highest caliber. If a current employee is transitioning roles or gaining new responsibilities, earning an industry certification can ensure the employee is prepared for the new demands of their position.
Decreases Turnover Rate
By hiring an employee who is fully prepared to fulfill their job duties, employers can reduce the turnover rate in their business or organization. Across all industries in the U.S., the average turnover rate is 19 percent. According to one study, it can cost as much as 33 percent of an employee's annual salary to replace them. When an employer hires an applicant who is qualified for the position, they are making a smart hiring decision that will benefit their company in the short and long term. Employees who are adequately trained and prepared for their roles are more likely to be productive employees and find enjoyment in their roles, reducing turnover rates and decreasing costs associated with hiring a replacement. Read this study to learn more about the cost of employee turnover.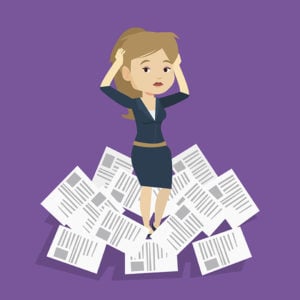 Shortens Hiring Process
Research shows 46 percent of employees have difficulty hiring qualified applicants, and one source found nearly 60 percent of employers have vacant positions for 12 weeks. Lengthy hiring processes cost a business or organization an average of $14,000. By validating an applicant meets the necessary skill and knowledge qualifications, industry certifications reduce the time it takes to hire the right employee for the job opening, saving the business valuable time and money. To learn more about the challenges of hiring the right employee, read this article and review this resource.
Reduces Training Costs
The onboarding and training process is crucial to help the new employee acclimate to their new role, but it also requires a serious investment of time and money. According to one source, it takes an average of 33.5 hours to train a new employee, not to mention an average financial investment of $1,252. This investment accounts for time and human resources, as well as lost production and revenue incurred while training an employee. When an employer hires a certification earner, they reduce the time needed to extensively train the new employee by hiring someone who is highly-qualified and well-trained, which leads to financial savings. If a current employee is assuming a different role in the business or organization, earning an industry certification can ensure the employee is properrly trained, without a considerable time or resource investment on the part of the company. Review this report to learn more about the costs associated with training new employees.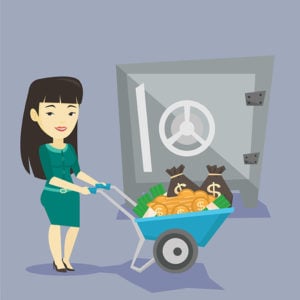 Shortens Time to Full Productivity
When a new employee is hired, it takes time for the employee to acclimate to the expectations and culture of their new environment. On average, it takes an employee eight months to be fully productive, with some sources indicating it takes an employee one to two years to become completely independent in their job duties. However, because industry certification earners have extensive background knowledge and technical skills, they can reach full productivity at a faster rate than those without an industry certification. Not only do productive employees save the business or organization time and money, they also generate higher production and revenue rates. To learn more about the time it takes employees to reach full productivity, read this article.
Demonstrates Employability Skills
Those who earn an industry certification have exerted a considerable effort, demonstrating their commitment to the industry as well as other employable qualities, including drive, determination and persistence. Employers who hire certification earners can be convinced of the employee's passion for the industry and their dedication to personal and professional achievement which will lead to increased production levels and revenue for the company. Read this article to learn more about the importance of self-determination and goal setting in the workplace.
Verifies Employees are Aware of Current Industry Needs
Regardless of the field, it is crucial employees are aware of the current state of the industry. Certifications are developed by industry leaders and continuously updated to reflect changes or shifts in the field. Those who earn certifications are aware of the current needs and issues in the industry and how to adequately address those needs. This can be especially beneficial for employees who are shifting into a new role in the company who need to refresh the knowledge and skills required in their new position or employees who have been in the workforce for a long time and want to update their skills.
Gives Employees a Sense of Achievement and Value
Many businesses and organizations emphasize professional development opportunities for their employees. Not only does professional development help employees remain up-to-date with industry standards, it also helps them to feel pride in themselves and valued by the company. Studies show employees who meet their needs for achievement are more fulfilled in their positions, leading to more productive, happier employees who contribute to the overall success of the company. To learn more about the benefits of happy employees, read this article.
When employers hire industry certification earners or encourage current employees to earn industry certifications, they are making a decision that will benefit the business or organization throughout the employee's tenure. Visit our website to learn more about the value of industry certifications and the 15 certifications available on the iCEV testing platform.
If you enjoyed this post and want to learn more about the benefits of industry certifications, read these blogs:
Top 10 Reasons Students Should Earn Industry Certifications
Top 10 Reasons Professionals Should Earn Industry Certifications
Why Schools Should Offer Industry Certifications
To stay up-to-date with iCEV's weekly blog posts, click the "Follow" button below and complete the form.