By Team iCEV on August 16, 2019 at 12:02 PM
This post will provide an overview of the features on the iCEV testing platform. For step-by-step instructions, follow the iCEV tutorial links below.
Adding a Certification to Your "My Courses" Page
This tutorial was created for any subscribers who are unfamiliar with the process of adding an industry certification to their "My Courses" page. For subscribers who utilize the iCEV platform to access curriculum materials, adding an industry certification will be a familiar process. However, this tutorial will instruct those who only wish to access industry certifications or anyone who wants a refresher.
View the tutorial here.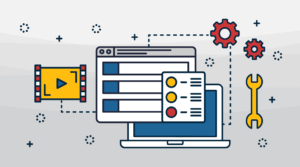 Using iCEV Study Materials for Certifications
Along with acting as a testing platform for industry certifications, iCEV also offers a wide variety of curriculum materials. While it is not mandatory, teachers can utilize iCEV lessons as study materials to prepare individuals to take an industry certification exam. Teachers have the option to assign all, some or none of the iCEV study materials associated with the industry certifications on the iCEV testing platform. If a teacher chooses to assign any associated lessons with the industry certifications, individuals will be required to access the lesson materials and pass the final assessment for each lesson. Once all of the assigned lesson assessments have been passed, the individual will gain access to the industry certification exam. Or, if the teacher has elected to not require any lesson assessments, individuals can have immediate access to the certification exam, as long as they have entered the correct registration information and have received proctor approval.
To learn how to customize an industry certification playlist and exam, view this tutorial.
Adding a Certification Exam Proctor
An iCEV subscriber is automatically listed as the exam proctor for any industry certifications added to their account; however, some states or districts do not allow teachers to act as a proctor for an industry certification exam. The option to add a proctor to a certification exam was made available for teachers who cannot fulfill the responsibilities of an exam proctor. To see if you can proctor the certification exam or need to add a proctor, check your state or district's guidelines.
Learn how to add a certification proctor here.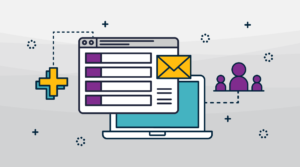 Proctoring a Certification Exam
The iCEV testing platform requires proctors to approve an individual's request to begin a certification exam. This allows the proctor to monitor the status of each individual's progress on the certification exam. Using this feature, the proctor can view the status, activity and current question number for each individual who is taking an exam.
For more information about proctoring a certification exam, view this tutorial.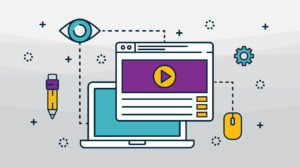 Viewing Student Certification Reports
The "Student Certification Report" feature includes data from each industry certification added to your "My Courses" page. The report includes the following:
*Certified- total number of individuals who have earned the certification
*Attempts- total number of the certification exam attempts
Passing- percent passing rate for the certification exam
*AVG Time- average time spent on the certification exam
AVG Grade- average certification exam grade
*Errors- number of technical errors that occurred during certification exams (such as internet connection failure)
*Industry Standard Reports- class average of correct answers for each industry standard
*Certification Summary Report- status of each student who has registered for a certification. If the certification was customized to require individuals to complete lessons before attempting the certification exam, the status of each attempted lesson assessment can be viewed.
*Note. Some reports can be expanded to view individualized student reports.
If you required lesson assessments to be completed before attempting the certification exam, the "Certification Summary Report" allows you to view the assessment grade for each individual who has registered for a certification.
Learn more about accessing student certification reports here.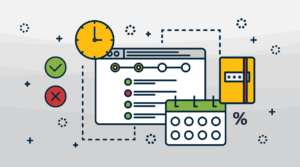 Certification Exam Grade Feedback
Upon completing an industry certification exam, individuals will receive immediate grade feedback. Individuals will receive an automatic notification if they passed or failed the certification exam, along with their overall exam grade and an overview of how many questions they answered correctly for each industry standard.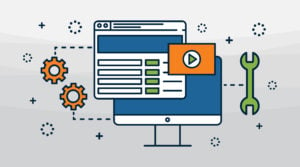 At iCEV, we aim to be a world-class leader in CTE curriculum and industry certification testing and provide the best service to teachers, students and our industry partners. The iCEV testing platform was designed to be useful, customizable and helpful to teachers and individuals. The certification customization feature allows for flexibility in assigning lessons to accompany the certification exam and adding proctors to facilitate the exam. The live progress and report feature allows teachers and proctors to be more aware of individuals' progress through the lessons or the exam. The protection of the test banks and individualized grade feedback ensures the integrity of the exams, verifying the industry certifications are a rigorous and well-earned accomplishment.
If you have questions about the iCEV testing platform, access the tutorials on our website or contact our customer support department at (800) 922-9965.