By Team iCEV on December 21, 2021 at 3:12 PM
Each year, we like to take some time and reflect on our advancements and achievements over the last 12 months. Throughout 2021, we have added new resources and lesson materials, launched the new iCEV STEM site and more.
Our team has been hard at work to ensure we are providing impactful resources and assistance to Career and Technical Education (CTE) educators around the country. As our team has reflected on our growth this year, we cannot help but to get excited for what is to come in 2022 for iCEV!
Curriculum Improvement Strategies
In an effort to better serve teachers and students, we have added new features to the iCEV platform. New grading features, lesson plan styles, course features and Learning Management Systems (LMS) updates have all been applied to improve the iCEV platform. In 2021, our team published 149 lessons consisting of 88 videos, 55 slide presentations and 6 hybrid lessons. In addition, our video production team created 1,907 minutes of video and 4,967 slides to accompany lessons.
During 2021, iCEV also celebrated the launch of the brand-new STEM site. Designed to be a comprehensive curriculum, our content was created to make STEM programs approachable, regardless of the program's available funding, space  or teacher experience. The all-new curriculum includes new lesson types including lab and design challenges, videos, slides, lesson plans and more.
Industry Certifications
Over the last year, 12,695 certifications were earned across 43 states and 3 countries including the United States, Canada and Nicaragua. Industry certifications reflect the needs of real-world career expectations and distinguish individuals from their peers when applying for jobs.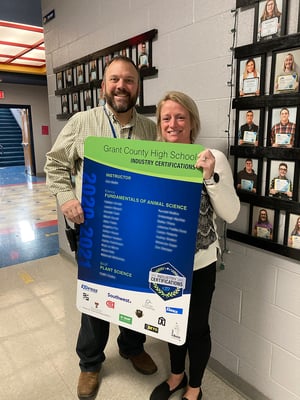 LMS Integrations
LMS integrations are more important than ever, and iCEV has been working diligently to update our integrations with Canvas, Schoology and Google Classroom. These updates will create a more seamless integration, making it easier for teachers, students and IT specialists to implement and use iCEV within their preferred LMS.
New Resources
During 2021, our team has been busy building new resources, guides and series to help CTE educators navigate the ever-changing educational landscape. We have developed content to provide support and tips for teachers through 40 blogs, whitepapers, case studies and spotlights.
To help teachers develop self-awareness, social awareness, relationship and responsible decision-making skills in their students, our team developed the Social-Emotional Learning Toolkit. The toolkit can be downloaded from our website and includes strategies and tips for developing social and emotional skills necessary for students to become successful adults, establish healthy relationships and positively impact their community.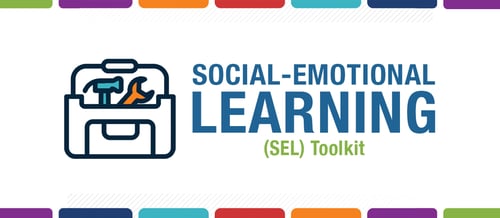 CTE Inspired
CTE Inspired 2021, hosted by iCEV, wrapped up summer break with two virtual conferences offering CTE teachers and administrators' professional development and new strategies to enter the school year with. 
Over 11,000 CTE professionals from across 33 countries and all 50 states attended CTE Inspired bringing with them diverse experiences and knowledge to strengthen CTE.
Coming Soon
Professional Development
On January 3, 2022, iCEV will host a virtual professional development seminar. We encourage all CTE educators to attend this free professional development event. Whether teachers are brand new to iCEV or already super users, this event is packed with valuable implementation strategies, tools and resources to help teachers through the next semester. To learn more about the sessions being offered or to register for the seminar, please click the button below.
At any point in the year, teachers can schedule one-on-one training with our team members. Click here to schedule a personalized demo or visit our website to connect with your local curriculum consultant.
Thank you for being a part of our success this year, we cannot wait to see what 2022 has in store! We have begun planning some exciting features, updates and resources for next year. Keep an eye on our blog and social media as we will be sharing important updates and news throughout 2022.