By Team iCEV on July 7, 2022 at 3:00 PM
As summer comes to an end and teachers prepare to return to the classroom, it's an ideal time for CTE professionals to invest in professional development and networking opportunities to set the tone for the upcoming school year. Professional development offers a multitude of benefits for educators including continued education, new teaching strategies and valuable industry insight.
On Wednesday, August 3rd, 2022, join iCEV for a FREE virtual professional development seminar unlike any other. Discover how to unlock the tremendous potential of today's CTE students alongside keynote speaker, Generation Z and Millennial expert Mark C. Perna as he shares insights and strategies to forge a fresh human connection with your students. Register today through the button below, review all available sessions and build your agenda around what sessions you would like to attend.
About Mark Perna
Mark C. Perna is the founder and CEO of TFS Results, a full-service strategic consulting firm at the forefront of the national paradigm shift in education and workforce development. Mark, a graduate of John Carroll University, has many years of experience addressing industry leaders on the topic of expanding their reach in an increasingly global marketplace. As an international expert on the millennial and Z generations, Mark has devoted his career to empowering educators and employers to unleash the tremendous potential of today's young people.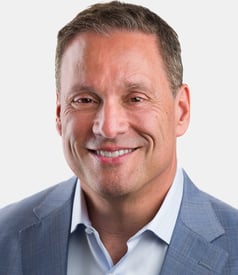 After successfully parenting two millennials as a single father, Mark has become a passionate advocate for bridging the generational divides that are contributing to America's skills gap. As the founder of the Education with Purpose & Employment with Passion movement, Mark's mission is to connect the pipelines between education, employment, and economic development in communities everywhere. Parents, schools, districts, businesses, and state organizations across North America have successfully used Mark's best practices, including the Career Tree® strategy, to connect more effectively with the younger generations.
A dynamic and motivational public speaker, Mark has received more than 1,000 standing ovations and today delivers 70+ in-person and virtual keynote speeches annually at national and statewide events. He has also spoken at Harvard University by special invitation.
At TFS Results, Mark heads an energetic team of talented professionals who share his vision of making a bigger difference in education and workforce development. TFS Results partners with schools, districts, businesses, and state organizations of all sizes nationwide to help them experience significant gains in enrollment, engagement, retention, and performance. Mark also serves on the Advisory Council for the Coalition for Career Development in Washington, DC.
Mark, a weekly contributor at Forbes.com, has published many articles in national publications and interviews frequently on radio shows, television, and podcasts. Every weekday, he hosts the 90-second Perna Syndicate podcast with listeners in 40+ countries. His multi-award-winning bestseller, Answering Why: Unleashing Passion, Purpose, and Performance in Younger Generations, was written to help educators, employers, and parents understand and motivate the millennial and Z generations. Find out more about Mark and his work at https://www.markcperna.com/.
Summer might be coming to an end, but the fun is just getting started at iCEV. We hope you will join us on Wednesday, August 3rd, 2022, at 10:00 AM (CST) for Mark C. Perna's keynote address and attend some of the other sessions throughout the day loaded with resources and strategies to benefit your students, program and you as an educator.
About the Author

After serving as a Texas FFA state officer in 2018, Josh Witherspoon joined the iCEV team as a part-time employee for 3 years before taking on the role of content development specialist in 2022. Witherspoon holds a bachelor's degree in agricultural communications from Texas Tech University, in which his experience and proficiency in writing, marketing and CTE allow him to effectively communicate the successes of CTE educators and students and the value iCEV has to offer.