By Jacelyn Nesmith | Content Development Specialist on July 29, 2020 at 9:00 AM
Dr. Marley Morris will set the stage for iCEV's first-ever virtual conference, CTE Inspired, with opening remarks about CTE's new opportunities and challenges. During the keynote address, Dr. Morris will share his experiences in tackling the pandemic, his plans for the future and resources for CTE teachers. Dr. Morris will discuss CTE's current state, including the shift to distance learning, policy changes and the growing skills gap. CTE Inspired attendees will be encouraged by Dr. Morris and feel equipped to face the ever-evolving challenges within CTE. 
Dr. Morris is a Sam Houston State alum, where he received his bachelor's, master's and doctorate in education. A true educator, Dr. Morris has worn multiple hats from an agricultural teacher to a principal and currently serves as the CTE director of Galena Park ISD. In his current role, Dr. Morris supports CTE teachers within his district as they prepare today's students to be leaders in tomorrow's workforce.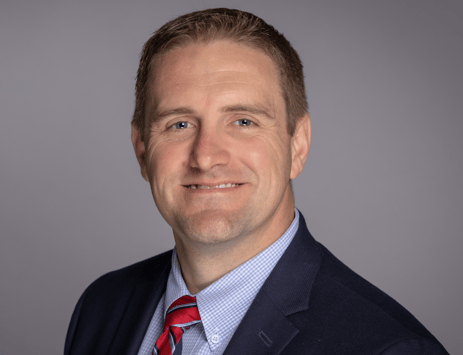 Galena Park ISD offers over 120 CTE courses divided into 15 career clusters. "The district values CTE," said Dr. Morris. Additionally, the district has a close partnership with a local college allowing students to begin exploring careers in 8th grade. Dr. Morris' district offers 46 industry certifications for students to become certified within their courses.
Like many educators, Dr. Morris's teaching philosophy stems from John Dewey. The American philosopher stated, "human beings learn from a hands-on approach," and Dr. Morris leads the Galena ISD CTE program with the same philosophy. He believes students learn best by doing. However, COVID-19 swiftly interrupted hands-on learning for Galena ISD's students. Along with many schools around the country, Dr. Morris and his district were not prepared for a full shutdown.
Dr. Morris' district was able to adapt and overcome the challenges of distance learning to deliver CTE content to students. However, he still believes, "students would perform better, particularly in skilled-based courses, via a face-to-face delivery."
Dr. Morris continues to explore ways to deliver high-quality content to students during the 2020-2021 school year. He, along with countless other teachers and administrators, is making difficult decisions to deliver instruction in a safe manner next semester. His advice to his peers is not to fear the upcoming changes in the education system. "CTE has always been a collaborative field, and it will serve us well as we share resources to address the shift to virtual delivery," Dr. Morris said.
"What has set the American workforce apart from so many other countries is the creative spirit of solving problems," said Dr. Morris. "Educators and the workforce will demonstrate this skill as we prepare for the new standards in our society and economy."
iCEV is excited Dr. Morris is joining us during CTE Inspired. In addition to an inspirational keynote, attendees will have the opportunity to attend over 44 sessions led by educational and industry leaders. Attendees will also have the chance to win their share of $30,000 for classroom updates and earn professional development credit. Join Dr. Morris and iCEV by registering below.