By Jacelyn Nesmith | Content Development Specialist on October 1, 2020 at 2:18 PM
Today's classrooms are filled with students with different abilities, interests and learning styles. For some teachers, the difficult part of teaching isn't developing content, its differentiation. Teachers are expected to implement a variety of strategies into each lesson, and those with special population students in their courses have even more pressure to teach accordingly.
When teaching special population students, there is no one-size-fits all method. What works for one student may not work for the next, and accommodations can often change depending on the lesson. Students Individualized Education Program (IEP) will ultimately determine the type of adaption needed, but it is up to the teacher to incorporate the adaption into their curriculum.
It is important to note, making accommodations is not making an assignment "easier" for students. Providing adaptions give students the resources and materials they need to be successful in their courses. The level of difficulty is going to be different for students. Expecting all students to perform in the same manner is doing a disservice to their success.
Regardless of what special population- if any- students fall under, creating relationships with students is the most important thing teachers can do in their classrooms. Every single student in a class has unique goals, needs and interests. While it is nearly impossible to differentiate every lesson for every student, showing you care about students and only want them to succeed goes a long way in a classroom. "Get to know each of your kids. Because everyone has something special about them," said Velma Benavides, law, public safety, corrections and security teacher at Somerset High School.
While this article does not include lessons or project-specific modifications, this article will consist of ways to capitalize on iCEV's features and modify materials to meet the needs of all students.
Create Another Course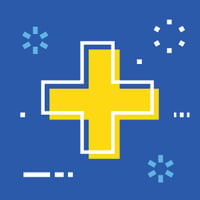 iCEV has a variety of customization options, many of which are unknown to users. One way for teachers to take advantage of their subscription is by creating an additional course for special population students. Separate courses can be used for Gifted and Talented students, remedial students, English Language Learners (ELL) or for supplemental lessons.
When using multiple courses, students can be enrolled in both courses, but use the second course for extra attempts, access to resources or extra time to complete an assignment. Other students will not know they are enrolled in both courses. Because of the anonymity, special population students do not have to worry about drawing attention to their differentiated learning styles.
For example, enroll all students in the course in "First extra Period" on iCEV. For students who need accommodations, modifications or extensions, enroll them in both courses, "First Period" and "First Period B." Student licenses provide access to all of iCEV's interactive materials, including student notes, vocabulary, assessments and a variety of activities. When a course is created, everything is visible to students. Therefore, the materials can be adjusted or "First Period B" can have access to these materials for a longer period.
Download and Print Documents for Students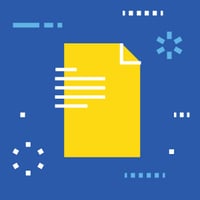 With student licenses, students can see all documents on iCEV. However, downloading and printing iCEV's PowerPoints, PDF's and video transcripts give students a physical copy for reference and appeal to different learning styles. Physical copies can be used for students to take notes or write down questions throughout the lesson. Additionally, special population students can refer to printed documents during activities or assessments. Printed copies serve as a resource for special populations who need help rather than having to ask their peers or teachers.
Content-Based Modifications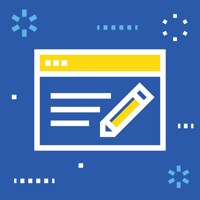 ELL students and those with disabilities require special attention on the fundamentals of the lesson compared to other students. To help students focus on the "meat" of a lesson, teachers can create or modify student assignment assessments. Additionally, teachers should try to implement scaffolding throughout their courses.
Scaffolding provides opportunities for teachers to accommodate the individual needs of each student. All students, including special populations, can benefit from teachers dissecting content into small segments and teaching concepts gradually. Scaffolding concepts require the use of different strategies, including the following concepts:
• Activate prior knowledge
• Break down new materials into bite-sized pieces
• Emphasize student-directed learning
• Model a process rather than tell
• Use cues
For students who require additional attempts on assessments, teachers can adjust the attempt threshold. However, if a student is allowed to take a test more than once, make sure the "Show Details" box is unchecked. When this feature is turned on, students can see the correct answers to the test questions. Another option could be to allow students to use their notes, PowerPoints or videos as a reference during an assessment.
Through iCEV, teachers can create custom assessments, which is a great option for special population students. As teachers create their own assessment, they can decide how many questions to include, the material to cover and can accommodate to students' IEPs. The custom assessment can be included in the supplemental course, "First Period B" for students to access.
ELL Students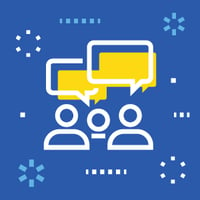 Comprehension of vocabulary is key to understanding concepts. ELL students should be exposed to vocabulary in multiple contexts. One tool for helping ELL students learn vocabulary is to print out their words and definitions. This will serve as a resource for students to refer to and practice. Additional resources include Google Translate or Read and Write for Google Chrome. These online resources allow students to review concepts in their native language and in English.
One of the most critical things to remember about ELL students is they cannot be taught concepts in isolation. ELL students should work in groups, with a teacher or community members, to practice English with their native language. Using their native language from time to time can help relieve pressure and stress for ELL learners.
"In a classroom of mixed learners, find different ways to make sure the information reaches all levels of your students," said Max Williquette, agricultural mechanics teacher at Chicago High School for Agricultural Sciences.
Differentiating and modifying courses and class resources can help all students achieve their full potential. Utilizing iCEV and its customization features is seamless. Moving forward, iCEV will include modifications and extensions options within the lesson plan to help teachers provide the ideal learning environment for all students.
For more resources and tips to using iCEV for student modifications, view the Teaching Special Populations in CTE panel and Q&A session from CTE Inspired and download iCEV's Special Populations Guide.
Special Populations & iCEV Blog Series
Special Populations & iCEV: Definitions
Special Populations & iCEV: Non-Traditional Fields
Special Populations & iCEV: Economically Disadvantaged
Special Populations & iCEV: English Language Learners
Special Populations & iCEV: Accommodations, Adaptations & Modifications
Special Populations & iCEV: Individuals with Disabilities