By Team iCEV on August 14, 2018 at 10:01 AM
Throughout the summer, Team iCEV has been busy creating tons of new content and adding great new features to the platform based on your feedback! We've simplified the way course and certification playlists are added, integrated an assessment generator, improved grade reports and so much more! Check out all the updates below.
Create Your Own Assessment
We're especially excited to release our new Assessment Generator which allows you to choose from pre-written exam questions to create your own unique exams. This feature allows you to completely customize the way you assess student knowledge by creating course exams specific to your teaching style. Plus, you can now create and distribute customized mid-term and final exams through the iCEV platform.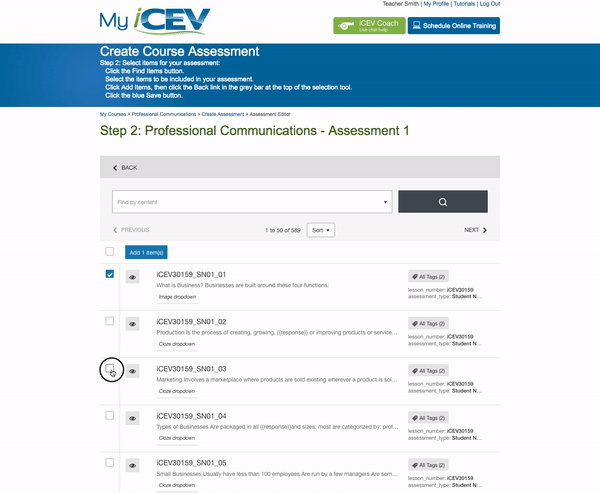 More Control Over Certifications
Prior to this week's update, students had access to all certifications available within iCEV, whether or not they were enrolled in that course. In order to maintain the integrity of the certification content and to avoid duplication of content, students will now have to be invited by a teacher before gaining access to any and all certifications. This means that you can hide lessons and assessments for certification courses just as you can standard courses.
BONUS! Courses which lead to a certification will now have a blue ribbon icon to better distinguish them from a regular course.

Improved Add Course/Certification View
Finding the course or certification you want to add just got easier! We've revamped the "Add a New Course" screen to make it easier to navigate. New tabs allow you to easily access courses, judging and leadership playlists, subject area playlists and certifications.
BONUS! You can also add multiple courses, playlists and certifications at once without going back to the "My Courses" page.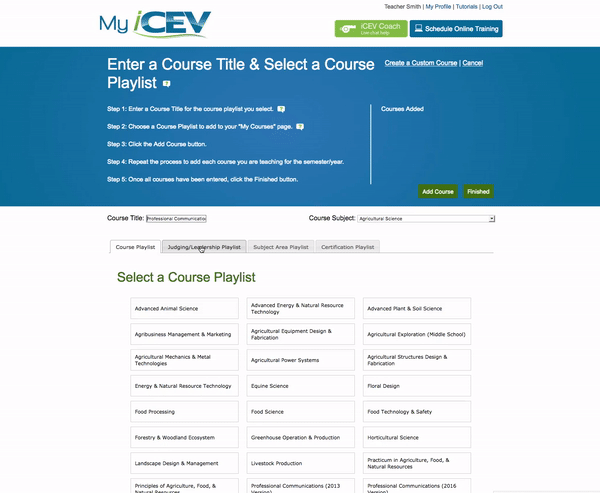 Limit Attempts on Interactive Coursework Assignments
In the past, we've added features that allow you to control the dates on which lessons become available as well as when activities and assessments become unavailable to take. Now, you can stay in control of assignment attempts with our new "Amount Threshold" feature. Enter how many times your students can attempt each activity or assessment.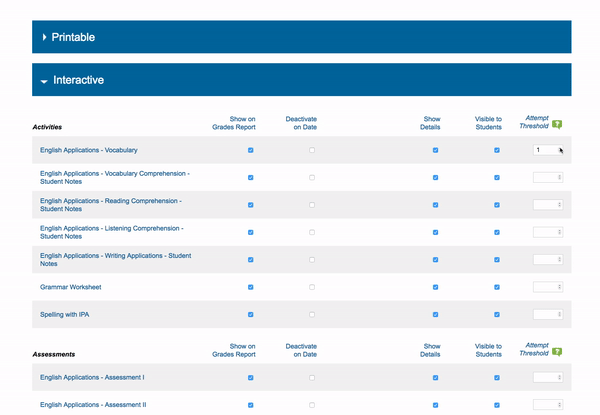 Improved Grades Reports
Grade reports for students enrolled in multiple iCEV courses will now only show assessments taken in the course you selected. Previously, any assignment completed by a student on iCEV would be listed on the grade report. This update prevents confusion when looking at a students grade report.
Use filters in your grade book to access your highest score, class score averages, and other information while being able to see each grade per assignment attempt.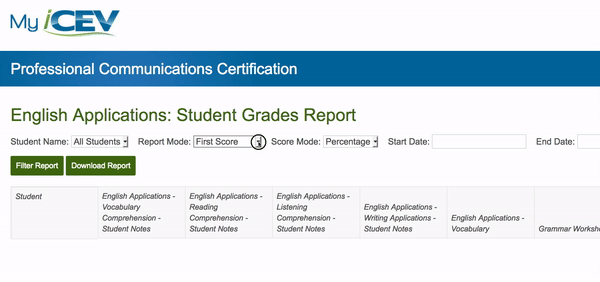 Another new grade report feature includes the ability to filter by date range. You can now select the dates you wish to see grades for, so you only see the grades submitted during the selected time frame.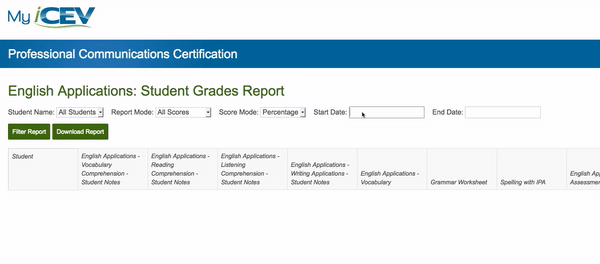 New Courses
The Graphic Design & Illustration course and Digital Media courses are the latest additions to our Business, Marketing, Finance, IT & Media site. These courses are a great way to introduce your creative students to the graphic design career field. Lessons will continue to be added to the course throughout the fall semester.
In addition, we have added to our Medical Terminology course. Content now includes cardiovascular, immune, nervous, & respiratory system terminology. More will be added throughout the Fall & Spring semesters.