By Team iCEV on August 2, 2022 at 4:50 PM
Animal agriculture plays a substantial role in the American economy which in turn means an abundance of career opportunities for the next generation of the agricultural workforce. Today animal science not only includes veterinarians and those who raise livestock but also encompasses marketing, public affairs, transportation, processing, research and a myriad of allied specialties. As agricultural science programs aim to educate and prepare students for the workforce or continued education, iCEV is excited to announce new and updated lessons have been added to the Advanced Animal Science course.
What to Expect
The Advanced Animal Science course examines the interrelatedness of human, scientific, and technological dimensions of livestock production. Each lesson includes media-rich presentations, videos, pre-made lesson plans, pacing guides, assessments and engaging real-world projects and activities. Within the Advanced Animal Science course educators will find 44 lessons accompanied by 892 projects, activities and assessments developed using industry insight and standards. To get an idea of what iCEV's Advanced Animal Science course looks like visit our website to view examples of lesson plans, activities, projects and handouts.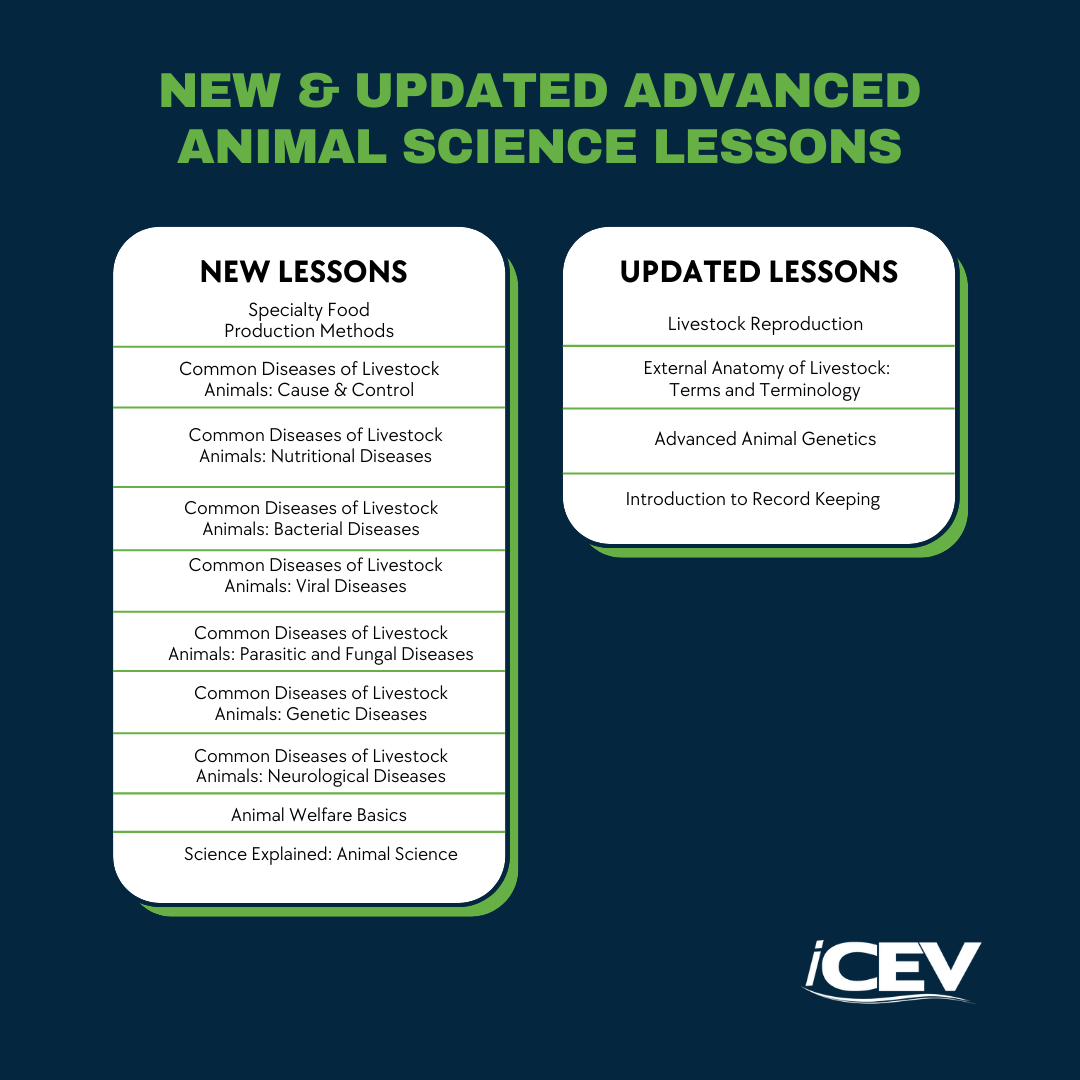 iCEV is excited to provide updated and new learning experiences for agricultural educators to use to prepare their students for their future careers. To learn more about the new and updated lessons added to the Advanced Animals Science course visit our website or contact your local curriculum consultant by tapping the button below.