By Jacelyn Nesmith | Content Development Specialist on January 11, 2021 at 3:45 PM
Based on iCEV users recommendations, we are continually working to improve iCEV's online platform. In the last few weeks, we have updated the grading structure for all interactive materials and renamed sections of the platform. Preview the latest updates below or login to your iCEV account to see our newest changes.
New Lesson Component Titles
To help teachers locate specific components within a lesson, we have renamed the two blue dropdown headers on the lesson page. The "Printable" component is now labeled "Instructional Materials," and the "Interactive" lesson component is now titled "Interactive Materials." Not only does this update help with organizing the platform, but teachers can now easily identify which tab has which materials.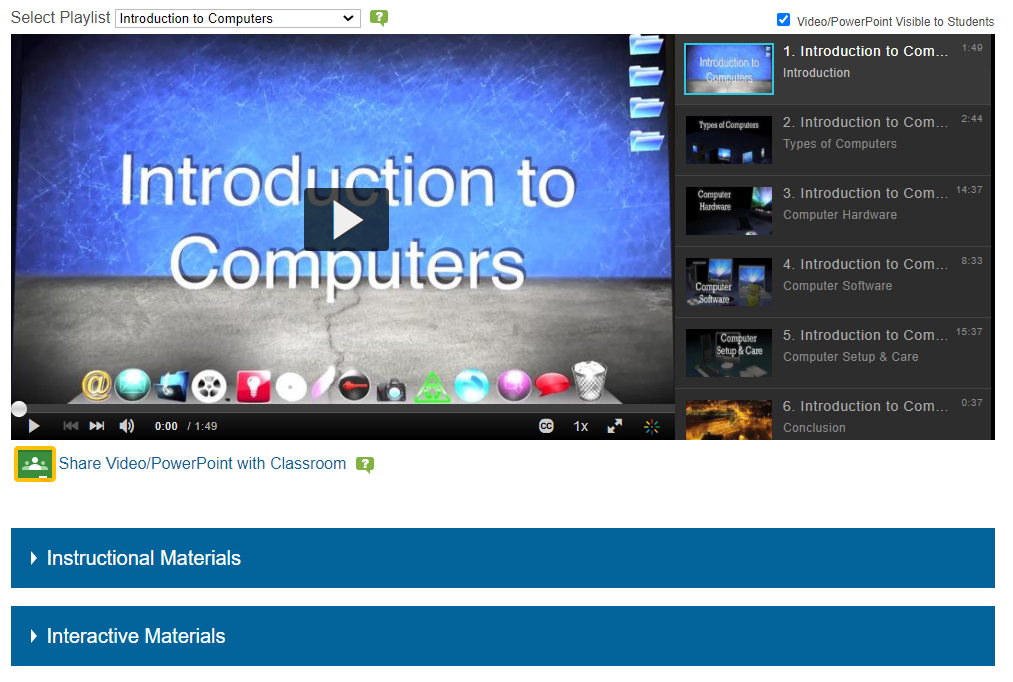 Example of the new lesson component titles
Graded Interactive Materials
The biggest update we have made to iCEV is how interactive materials are graded, specifically questions which have more than one answer. In the past, if a student did not get all the terms correct on a Vocabulary exercise, then they did not receive any credit for the question. In our recent update, students now receive credit based on each term.
Students now receive credit for each correct answer they select. For example, a Vocabulary Activity has a question with six terms and the student only matches three terms with the correct definition, they receive credit for the three correct terms rather than getting the whole question wrong.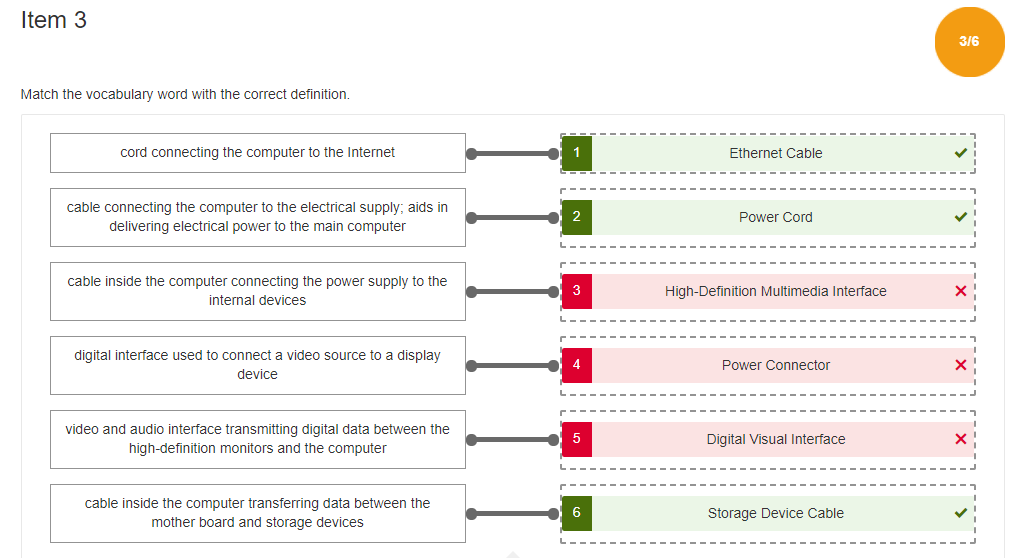 Example of how activities are now graded
New Scoring Features
A new and improved Summary Page will be displayed once students submit their work. The Summary Page will showcase the number of questions students answered correctly and their total score. If the student achieves 70 percent or higher, the circles with be green. If the student scores 69 percent or lower, the circles will appear red.
Example of the Summary Page
Students can review their answers under the grade summary. The questions are color-coded based on being correct (green), incorrect (red) or partially correct (yellow).

Example of new color-coding
Teachers may notice the total number of questions and answers can exceed 100. If this is the case, then the system calculates the percentage by dividing the number of correct answers by the total number of possible answers and multiples by 100.
Example of new grading feature
We will continue to make updates and improvements to the platform in the future. If you're not already following us on social, please do! You'll be able to stay up-to-date on what we're working on and be part of the conversation we're having about future content and iCEV features our users want to see.