By Kimberly Cantrell | Marketing and Communications Specialist on March 27, 2020 at 4:36 PM
At iCEV, we know teachers are busy. That's why we create educational resources with teachers and students in mind. Many features on the iCEV platform were developed based on teacher feedback and all are designed to save teachers valuable time and resources. Whether you are a long-time subscriber with an in-depth knowledge of the iCEV platform or a new user who wants to learn more about platform, this blog can help you learn how the features on the iCEV platform can make your job as an educator that much easier.
Customize Pre-Made Courses
iCEV offers more than 100 courses across seven CTE subject areas. While each course is pre-built, we know each class is unique. With the Customize Course option, you can add or remove lessons and change the lesson order to fit your classroom. These changes will be immediately available to your students as you update the course, meaning students will not need to register for a new course.
Learn how to customize a course in the iCEV Tutorial: Customizing a Course.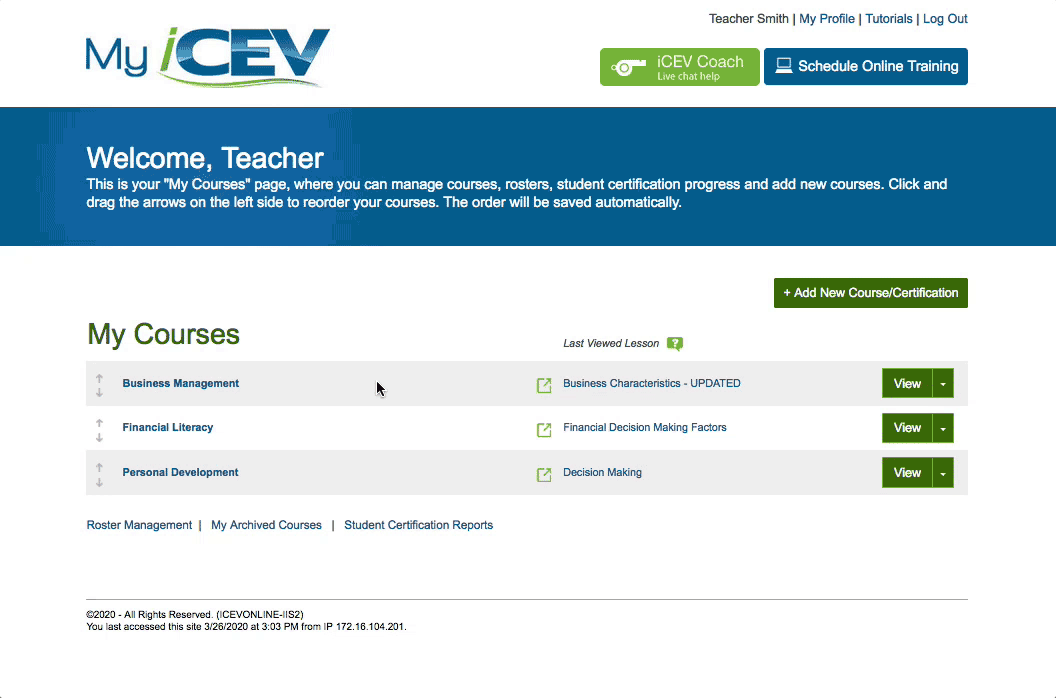 Create a Custom Course
iCEV offers the largest online library of CTE instructional materials. When you build a custom course, you have access to all of the lessons and supplemental resources in your subject area, allowing you to build a course playlist as unique as the as the lessons you teach.
Learn how to build a custom course in the iCEV Tutorial: Creating a Custom Course.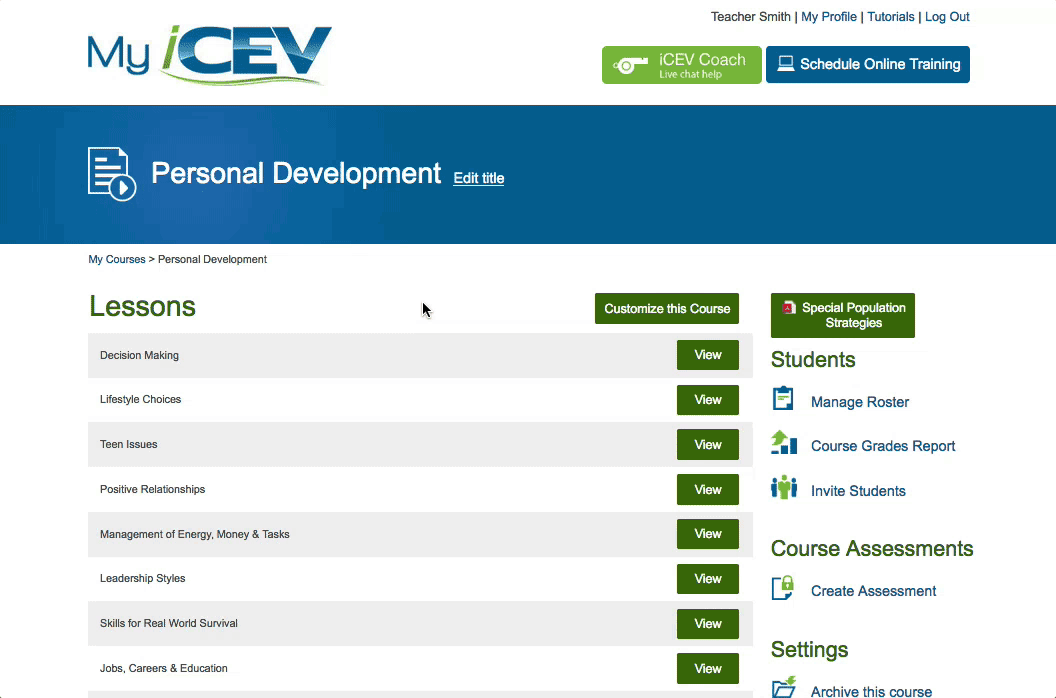 Search Lessons by Subject Area
When you are customizing a course or building a custom course in iCEV, you can search for lessons by subject area. Using this search function will identify lessons related to a particular topic, making it easier to customize your courses to fit course objectives or student interests.
Learn how to search lessons in Step 4 of the iCEV Tutorial: Creating a Custom Course.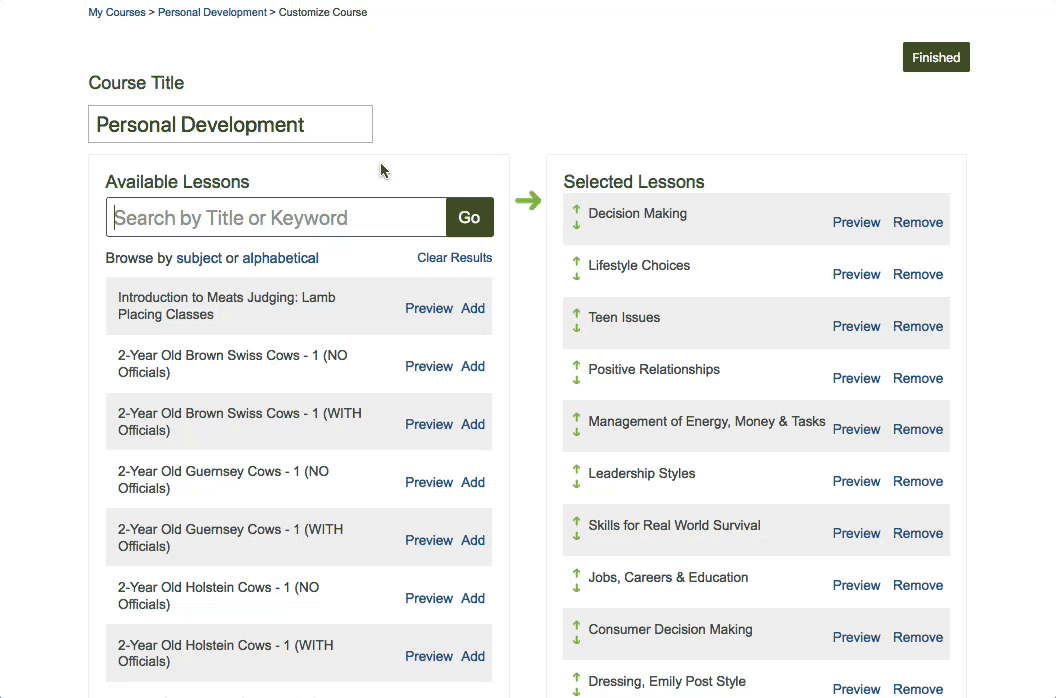 Build Custom Assessments
Each iCEV lesson includes pre-built assessments, but you can also create custom assessments using the assessment generator feature. With the assessment generator, you can select any of our interactive activity or assessment questions found in a lesson and compile them into your own assessment. This feature is perfect for creating customized mid-term and final exams.
Learn how to build custom assessments in the iCEV Tutorial: Assessment Generator.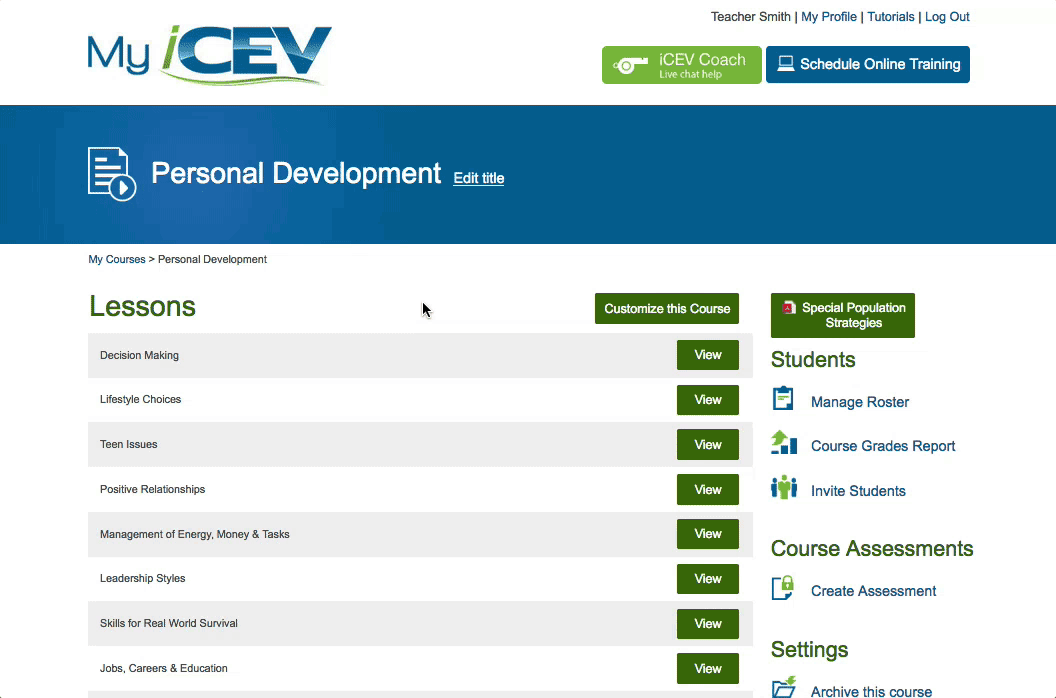 Set an Attempt Threshold
With iCEV student licenses, you can set at an attempt threshold on the number of times a student can attempt assigned interactive activities or assessments. When you set the attempt threshold, you maintain more control over student attempts, mimicking more traditional forms of coursework and assessments.
Learn how to set an attempt threshold in the iCEV Tutorial: Setting Interactive Activity & Assessment Attempt Limits.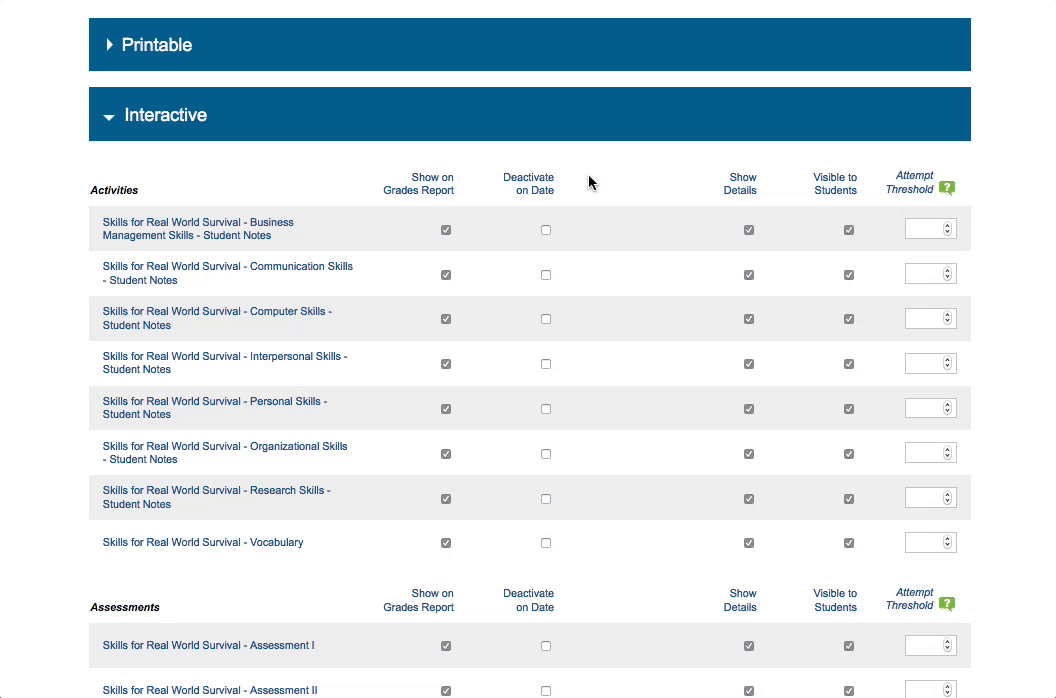 Customize Grade Reports
All interactive activities and assessments on iCEV are automatically graded. With the course grade report feature, you can view students' grades using a variety of filters and categories. Grades can be sorted by activity type, date, attempt and score mode. Additionally, grade reports can be view for an entire class or for a specific student. , such as activity type, student-specific reports. Grade reports on iCEV can also be easily exported as an Excel file and imported into other grade management systems.
Learn how to filter grades by date in the iCEV Tutorial: Filtering Grades by Date.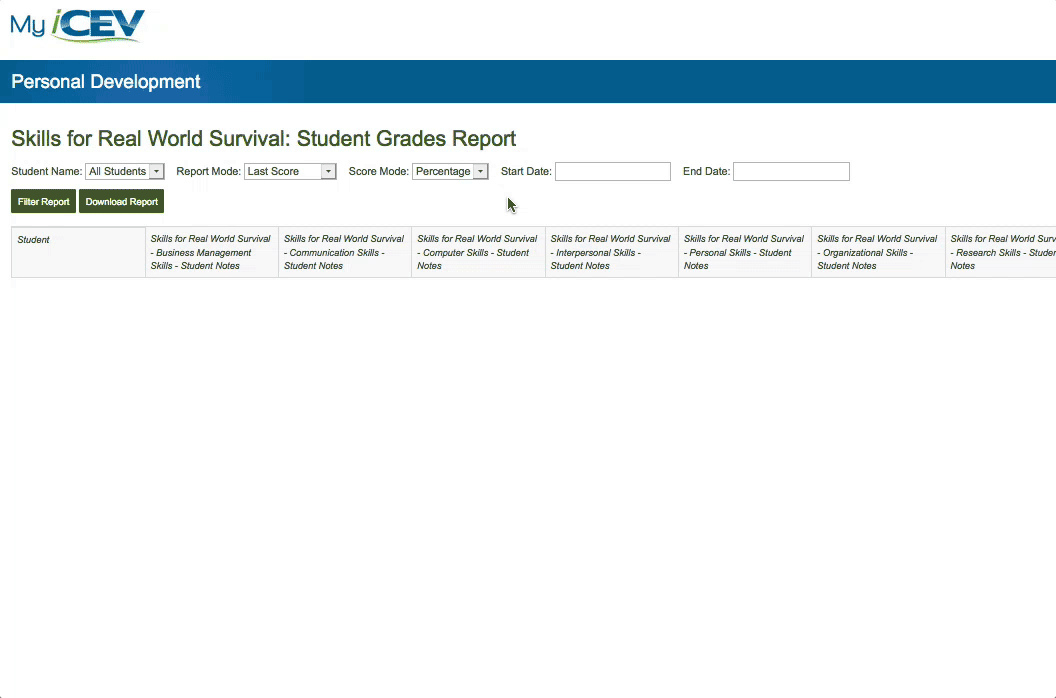 Connect to Careers
As a CTE teacher, your main focus is to help students develop the skills they will use throughout their future careers. Each iCEV lesson includes career interviews with industry professionals to help your students see the connection between lesson topics and real-world applications. Additionally, iCEV offers the Career Cluster Interest Inventory to help your students determine what career paths are best suited to their interests and skills.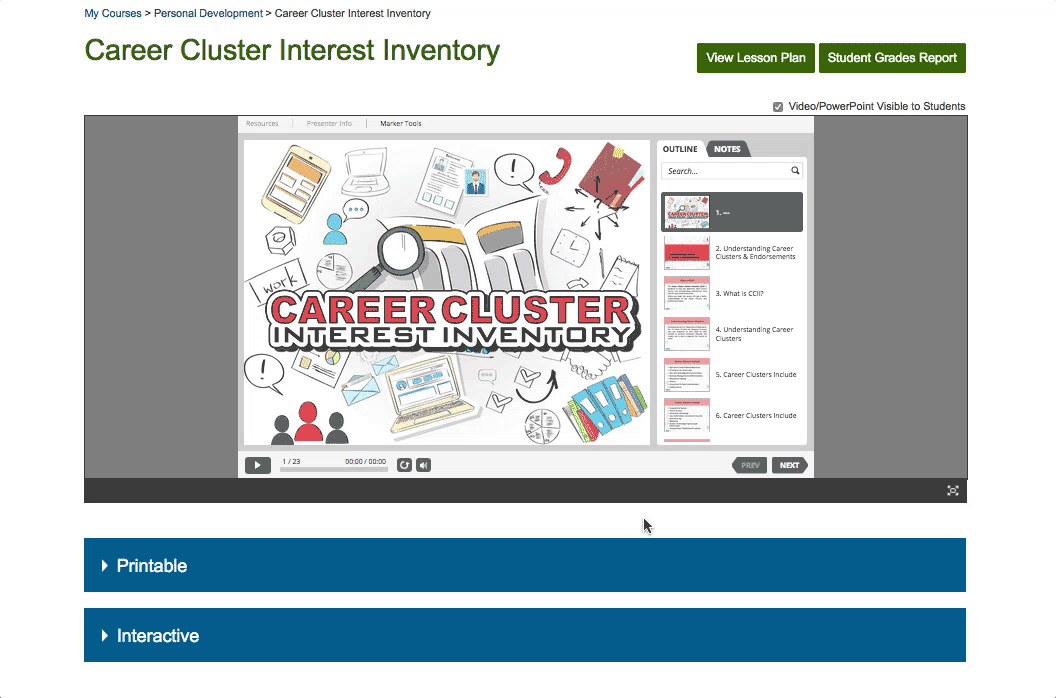 Log in with Clever
iCEV is one of many learning applications that integrates with Clever. If your school district uses Clever, you and your students can use both learning tools together with a single login, creating an interconnected classroom experience.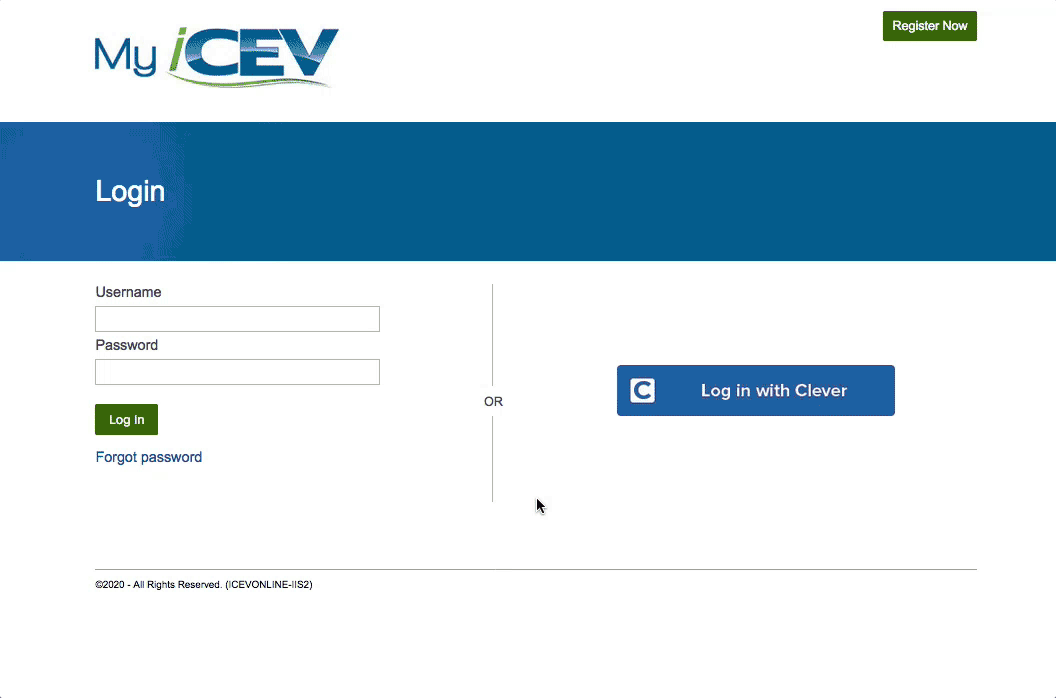 Integrate iCEV into LMS Platforms
Seamlessly integrate iCEV with your preferred learning management systems (LMS) and single sign on (SSO) providers and simplify the login process, access course content and for grading. iCEV integrates with Google Classroom, Schoology, Canvas, Blackboard, Moodle and more.
Learn how to integrate iCEV into LMS platforms with these iCEV Guides: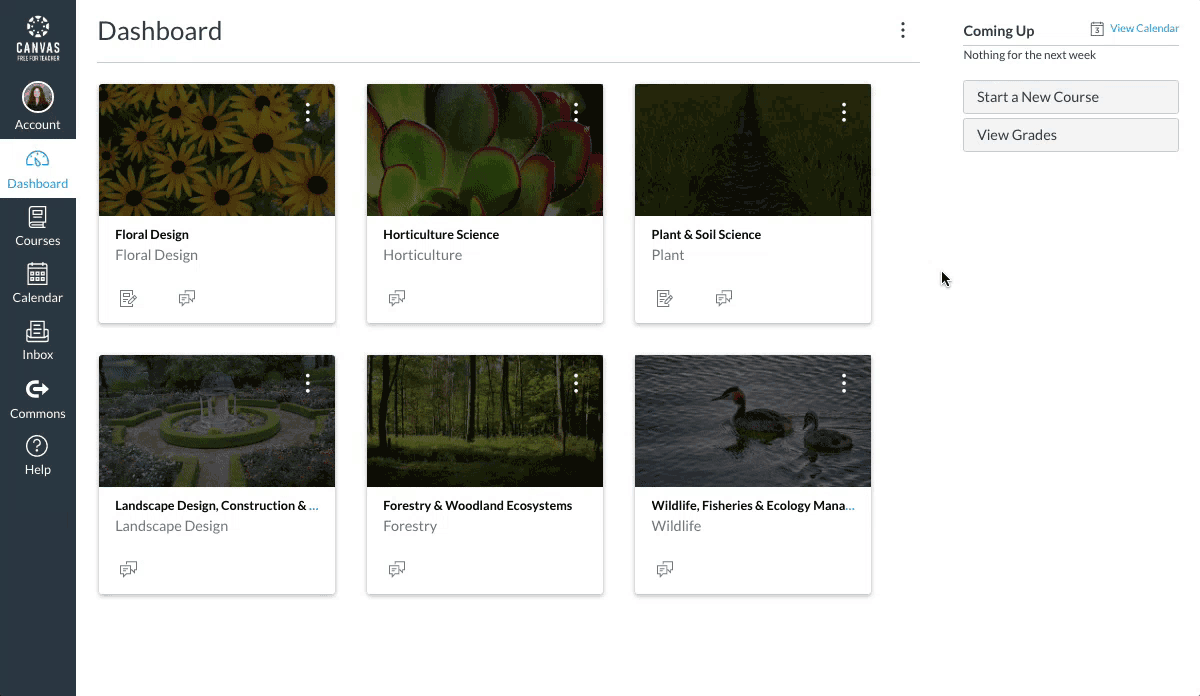 Incorporate Industry Certifications
Along with offering world-class CTE curriculum, iCEV also operates as a testing platform for industry certifications. The iCEV testing platform hosts 16 industry certifications from leading organizations, such as Southwest Airlines, Ducks Unlimited and Express Employment Professionals. The industry certifications hosted on the iCEV testing platform can be easily incorporated into your course designs, and the optional study materials can easily be integrated into the coursework for a semester or year-long course.
Learn how to incorporate industry certifications in your course with the iCEV Tutorial: Using iCEV Study Materials for Certifications.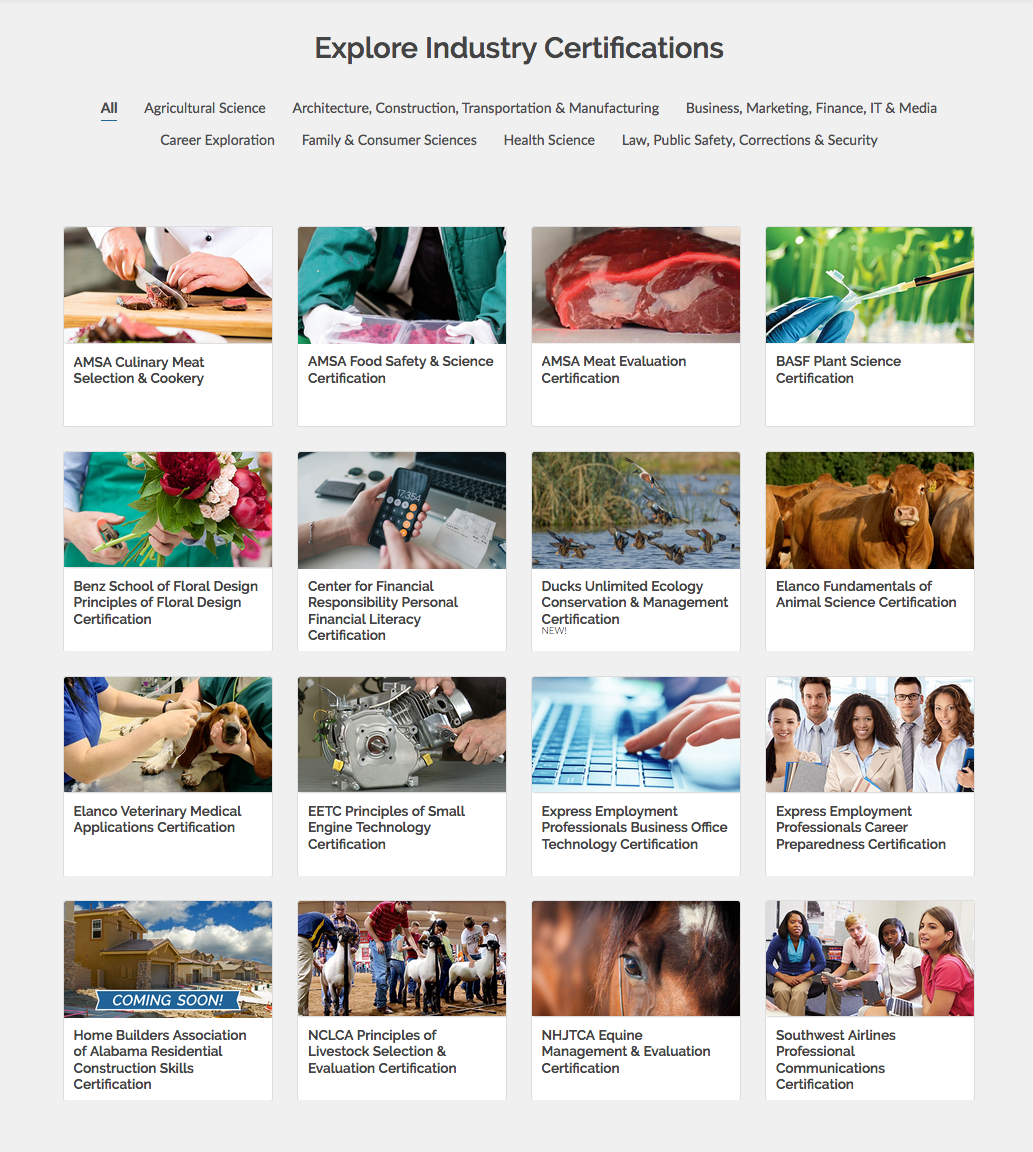 Team iCEV strives to create innovative solutions and engaging curriculum so all learners achieve educational and career success. We hope the features and tools on the iCEV platform save you time and resources, allowing you to focus on what really matters: your students.
If you're interested in learning about more features on the iCEV platform, view these tutorials and guides.