By Morgan Dixon | iCEV Education Specialist on August 5, 2019 at 11:37 AM
In the third installment of the Special Populations & iCEV series, we will discuss how CTE courses can be adapted for economically disadvantaged students. If you missed the past two week's blogs and want to catch up, follow these links.
Special Populations & iCEV: Definitions
Special Populations & iCEV: Not Traditional Fields
The term economically disadvantaged can mean many things, especially in relation to students and their ability to succeed in the classroom. However, in its most simple form, the term is applied to students who come from a household that receives assistance from the government. Typically, these students apply for free or reduced lunch during their time in public school. Most states determine a child's socioeconomic status based on the need to partake in free or reduced lunch support. In the United States, economically disadvantaged students represent a large portion of students in public schools. The National Center for Children in Poverty asserts 41 percent of children live in low-income families. The number of economically disadvantaged students in public schools varies from state to state, with Ohio having one of the largest percentages at 50.3 percent in 2017-2018
Perkins V breaks down special populations into nine categories. Students from any category could be categorized as economically disadvantaged, especially single parents, out-of-workforce individuals, homeless individuals and youth in the foster care system. This post will focus on economically disadvantaged as a whole rather than by each category. Typically, many of these students have the same needs in terms of educational success.
Connect Learning to the Real World
CTE teachers are probably the most equipped to answer the question, "When am I going to use this in real life?" Studies show there was a 21 percent increase in low-income graduation rates when those students were enrolled in a CTE program. Historically, economically disadvantaged students have a lower attendance rate in postsecondary institutions. Consequently, CTE courses are crucial for providing lessons to benefit students in the workforce. It is imperative teachers instill useful knowledge and skills in all students during their time in class.
iCEV Connection:
iCEV offers a variety of courses to teach students how to be knowledgeable and successful in society. One course in particular, principles of informative technology, teaches students communication, teamwork and problem-solving skills, all of which will be implemented in a variety of careers. The principles of informative technology course also has lessons specifically aligned to the Microsoft® Office Suite. Obtaining these skills will instantly make every student more marketable.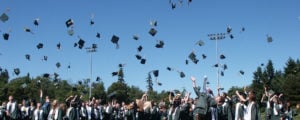 Limit Outside Assignments & Examine Completion Time
Teachers should not expect all students to have technology at home. While 95 percent of teens have access to a smartphone, economically disadvantaged students often utilize free Wi-Fi accessible at school or restaurants due to a lack of Internet access at home. Many adolescents are hesitant to admit they don't have a computer at home to complete assignments. As a result, the student will fall behind in class and will resent the teacher for his or her inability to receive credit.
Moreover, students who come from low-income families have additional responsibilities outside the classroom. Some are looking after younger siblings while their guardians are at work or have a part-time job to help make ends meet. Assigning a project or activity and expecting it to be completed by the next class period is often unrealistic.
iCEV Connection:
Every lesson listed in an iCEV course can be accessed online or in printed form. The dollars and sense course is a study in finance, budgeting and insurance basics. For teachers in schools with easy access to computers or tablets, the students can complete interactive activities such as determining health insurance plans, and there is a printable version of the same activity. By adding multiple mediums for the same activity, iCEV allows the teacher to create a class to fit all students' individual needs. Teachers must communicate with students and determine how best to serve them.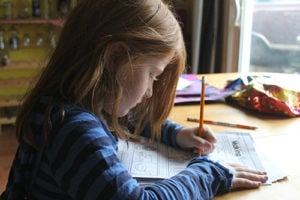 Set High Expectations
Students deemed economically disadvantaged often receive the label early on in their education. There are a lot of misconceptions when it comes to teaching low-income children, and some teachers believe this population is incapable of rising to high expectations. Such a mindset is inaccurate. All students, regardless of socioeconomic standing, can rise to meet the teacher's expectations. Low standards will turn into low achievement and vice versa. Not every student will be able to reach the same expectations, so the teacher must differentiate teaching to suit the need of each student regardless of economic status.
iCEV Connection:
Currently, iCEV provides testing for the following industry valued and industry-recognized certifications:
American Meat Science Association Culinary Meat Selection & Cookery
American Meat Science Association Food Safety & Science
American Meat Science Association Meat Evaluation
Bayer Crop Science Plant Science
Benz School of Floral Design Principles of Floral Design
Ducks Unlimited Ecology Conservation & Management (Available Fall 2019)
Elanco Fundamentals of Animal Science
Elanco Veterinary Medical Applications
Equipment & Engine Training Council Principles of Small Engine Technology
Express Employment Professionals Business Office Technology
Express Employment Professionals Career Preparedness
National Collegiate Livestock Coaches' Association Principles of Livestock Selection & Evaluation
National Horse Judging Team Coaches' Association Equine Management & Evaluation
Southwest Airlines Professional Communications
Texas Tech University Center for Financial Responsibility Personal Financial Literacy
Students who graduate with certifications not only have impressive résumés immediately after high school, but they have confidence most high school students don't possess. They know they are educated in the profession and have marketable skills.
In the 2018-2019 school year, more than 14,000 certifications were earned by students across the country. It is not required for every student to get certified before graduating, but encouragement from the teacher will go a long way in inspiring students to earn an industry certification.
Support & Respect
More than anything, students of every population just want to be supported by their teachers. They want to know from the second school starts until it ends, they are safe and have caring teachers. That's it. A teacher's main job is to take care of each student, regardless of his or her circumstances. Getting to know students individually and personally will create a relationship that is more important than anything they learn in school. Yes, they are there to gain knowledge and become functioning members of society, but every student craves support, positive reinforcement and respect, and too often school is the only place they are able to get what they need.
For more information regarding economically disadvantaged students and teaching special populations, feel free to contact Morgan Dixon via email morgan.dixon@cevmultimedia.com or call her at 806.745.8820.
About the Author
Morgan Dixon is the Education Specialist at iCEV. She previously taught 7th English and Reading for six years. Morgan has a passion for special populations and understands how difficult it is to differentiate instruction for diverse classroom populations. It is her goal to make teachers' jobs a little easier and provide resources that benefit both teachers and students.
Special Populations & iCEV Blog Series
Special Populations & iCEV: Definitions
Special Populations & iCEV: Non-Traditional Fields
Special Populations & iCEV: English Language Learners
Special Populations & iCEV: Accommodations, Adaptations & Modifications
Special Populations & iCEV: Individuals with Disabilities
Special Populations & iCEV: Gifted & Talented Students