By Team iCEV on March 31, 2021 at 9:48 AM
The Wildlife, Fisheries & Ecology Management Course examines the management of game and nongame wildlife species, fish and aquacrops and their ecological needs.
Students explore the importance of sustainable practices when managing important natural resources and habitats to maintain healthy and productive ecosystems for generations to come. Students who successfully master the Wildlife, Fisheries & Ecology Management course's content will be well prepared for the Duck's Unlimited Ecology Conservation & Management Certification.
This course has been refreshed with seven brand new lessons and nine updated lessons. In addition, the course contains three Lab Challenge lessons designed to help teachers lead hands-on lab activities with video and written instructions for teachers and students along with student lab reports to facilitate critical thinking and synthesizing knowledge.
Another tool for hands-on learning in this course is the Footprint App. Footprint App, Inc. is an official public benefit corporation, meaning a for-profit corporation formed to benefit society.
Footprint has a commitment to address climate change across the world, and they need everyone's help! Footprint has created an application to empower individuals, schools and corporations to track and reduce their carbon footprints. To learn more about the Footprint App and see about conquering this challenge, please visit their website.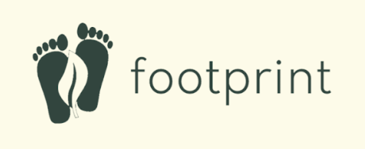 The Footprint App is available for teachers and administrators to preview a demonstration. To learn more about how you could use Footprint in your classrooms, use the demonstration login below.
Username: EarthDemo

Password: Earth2021
Currently, the Footprint App is available, however they are in the process of migrating the application to also be available on Mobile app stores, including the Apple App store.
Footprint helps reinforce learning by having students consider the real-world implications of the principles they are learning and what practical implementation of these principles look like on an individual, organizational, and even national or global scale.
For students – Footprint is an interactive app empowering students to track their carbon footprints and make positive environmental change. Footprint helps students visualize their impact over time and creates fun competition and challenges.

For Teachers - The Footprint curriculum goes beyond carbon footprint calculation. Footprint understand educators across the world have to achieve their learning standards, so they have made assignments customizable to your classroom's needs.
If you are interested in learning more about using the Footprint App in your classroom to complement iCEV's Wildlife, Fisheries & Ecology Management course please send a note to contact@footprintapp.org. Learn more about iCEV's industry certifications, visit icevonline.com/certifications