By Team iCEV on July 12, 2019 at 12:49 PM
For the past two weeks, our blog posts have been focused on providing new teachers with suggestions and inspiration derived from the expertise of veteran teachers across a variety of subject and grade areas. As a follow-up to the "Teacher to Teacher: What I Wish I Would Have Known" series, this week's blog post will address the areas iCEV can help new and experienced teachers as they navigate the challenges that come with education.
There are many challenges both new and experienced educators may encounter, including unfamiliar content, teaching multiple preps, incorporating technology, creating diversified learning environments and time restraints. iCEV provides the tools you need to meet and overcome these challenges.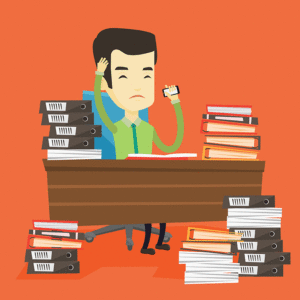 The Challenge: Multiple Subjects and Courses
How iCEV Can Help: Flexible Course Design and Lesson Planning
The Career & Technical Education umbrella includes a wide variety of courses and subject areas. Many CTE educators teach an assortment of classes. Because of the diversity of CTE subject areas and topics, it can be challenging to develop in-depth course designs and lesson plans for each subject area and class period.
Did you know iCEV hosts the largest online library of CTE instructional materials? With more than 100 courses covering seven CTE subject areas and 16 Career Clusters, iCEV has course materials for a range of lessons or topics. One iCEV subscription gives you access to all of the courses in that subject area. Not only does this save you time, but it also saves the school district money. Each course includes comprehensive resources for each unit, including lesson plans, printable and interactive handouts and worksheets, project and activity outlines and printable and interactive assessments. These resources can be used as stand-alone curriculum or supplemental materials for your current course design.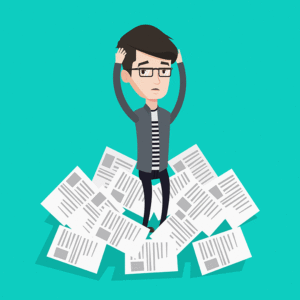 The Challenge: Unfamiliar Subject Areas and Topics
How iCEV Can Help: Largest Online Library of CTE Instructional Materials
As a CTE teacher, you may be asked to teach a subject with which you are unfamiliar. During his time as an agriculture science teacher, Dr. Gordon Davis, founder and chairman of CEV Multimedia, was asked to teach a horticulture class, a subject far outside his comfort zone and proficiency area. His search for resources and materials to learn, and then teach, horticulture was part of the experiences inspiring him to found CEV Multimedia.
Career & Technical Education is a diverse and intricate field, and it is impossible to be an expert in all subject areas. iCEV materials can be used as a resource when you need to build the knowledge of both you and your students. All course materials are organized and grouped based on subject area and topic, making it easy for teachers to find what they are looking for without wasting their limited amount of time and energy. If you are confronted with a topic, or even an entire course, you lack knowledge in, search the iCEV database to find resources to fit your needs.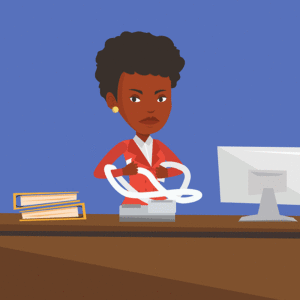 The Challenge: Contest Preparation
How iCEV Can Help: Contest Specific Lessons and Resources
While Dr. Davis was initially inspired by his horticulture teaching experience for the need of a comprehensive CTE curriculum resource, the true passion to found CEV Multimedia came when Dr. Davis was coaching the Texas Tech Meat Judging team and was unable to consistently travel to distant locations to train his team members. To combat this issue, he began filming meat judging videos, and the foundation of CEV Multimedia was formed.
Like Dr. Davis, you may lack access or resources to adequately train a competitive team. While most of the iCEV lessons and courses are not specifically designed to prepare students for competitive events, many of the lessons include materials and resources which directly correlate to a variety of competitive events, and some even include specific contest preparation materials. We also offer specific resources for FFA LDE and CDE contests. These videos and activities can help you take your competitive teams to the next level.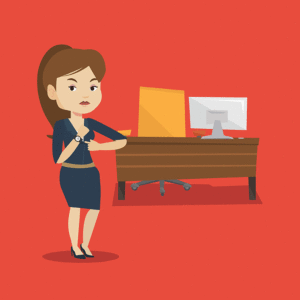 The Challenge: Too Much Grading, Too Little Time
How iCEV Can Help: Automatic Grading
Grading can be the Achilles heel for many teachers. It takes so long to prepare for your lessons, when are you supposed to find the time to grade? To help alleviate this issue, iCEV offers automatic grading capabilities for all interactive coursework. The automatic grading feature allows you to provide instantaneous feedback to your students, creating less work for you and shorter wait times for them. You can even download grade reports into Excel spreadsheets which can be uploaded to the electronic grade book utilized by your school. Another feature of the automatic iCEV grading feature is the ability to generate reports for a variety of fields, including student, class, lesson or course specific reports.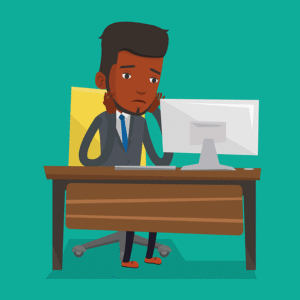 The Challenge: The Administration Wants You to Incorporate More Technology into Your Classroom
How iCEV Can Help: Teacher and Student Access to iCEV Online Platform
Many school districts are pushing classrooms to be more technology centered. Through iCEV's cloud-based curriculum, you and your students can access course materials anytime and anywhere there are internet capabilities. This flexibility can allow you to be more innovative in your course design, such as flipped classroom and blended learning options, as well as student specific assignments.
With student login information, students can access any of the assigned coursework at anytime. This makes it easier for them to make up missed assignments, review class material and complete coursework. Using the interactive features also makes it easier on you when it comes to planning lessons, developing assignments and grading.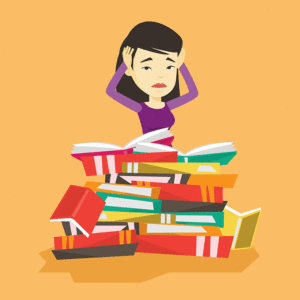 The Challenge: Appealing to All Learners
How iCEV Can Help: Versatile Learning Modules
Through the variety of iCEV resources and course materials, all types of learners and needs can be engaged and addressed. The extensive library of videos and PowerPoint® presentations can appeal to the auditory and visually driven learners, while the handouts and worksheets can stimulate kinesthetic learners. The project and activities can appeal to a variety of learning styles and allow students to apply their knowledge in a hands-on setting. iCEV courses can be tailored to combine face-to-face instruction with self-paced learning and independent study.
The flexibility and diversity of iCEV materials can also be used to accommodate students who have specific needs or are members of special populations groups. We will be covering iCEV's applications to special populations groups more in the coming weeks, so be sure to check out next week's blog to learn more.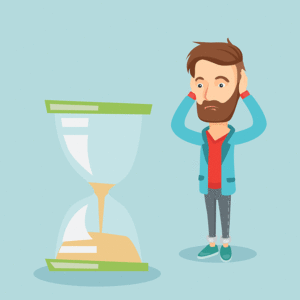 The Challenge: You Don't Have Time to Explore the Online Platform by Yourself
How iCEV Can Help: Professional Development Opportunities
With the limited amount of time you already have, it can be hard to find time to learn the intricacies of an unfamiliar online platform. To combat this issue, we offer a variety of resources for you to learn about all the features iCEV offers. You can schedule an individualized session or even request an in-person program with your local sales consultant. iCEV also hosts workshops and presentations throughout the year at events and conferences across the country.
P.S. iCEV professional development events are always free!
As discussed in the previous weeks' blogs, the field of education can be as stressful as it is rewarding. For more than 30 years, CEV Multimedia has been developing resources that will allow educators to be more innovative, efficient and effective. Our resources were designed with educators and students in mind, and we have partnered with recognized specialists, educators, publishers and industry leaders to provide teachers with quality, accurate and appropriate that fulfills our mission of EDUCATING, SERVING and INSPIRING teachers and students alike.
Do you want to stay up-to-date with our weekly blog posts? Subscribe to the iCEV blog by clicking the "Follow" button below, and you will receive an email notification when a new blog is published each week.
---
See it in Action
Schedule a short, personalized online demonstration or sign up for a 30-day free trial to explore all of iCEV's comprehensive tools for CTE education.
[maxbutton id="1" ] [maxbutton id="2" ]