By Morgan Dixon | iCEV Education Specialist on February 25, 2020 at 3:28 PM
You've probably seen a lot of blogs and posts this month from iCEV because it's our favorite month of the year! No, not because we're romantics, because it is CTE month and that's what we're all about! Our focus this month in the iCEV Writer's Room has been on the content we have to help students dig in and explore their career possibilities. Here's a recap of the things we've been up to this month.
Let You Know About CTSOs
Career & Technical Student Organizations (CTSOs) are an excellent way for CTE students to enhance their knowledge and application of skills needed in the workplace and learn more about the career fields they are interested in. All iCEV lesson plans include alignments to CTSO competitions related to the content of the lesson. We also have a lesson called CTSOs: Enhancing the Student Experience which explains what CTSOs are and why they are useful for students to participate in.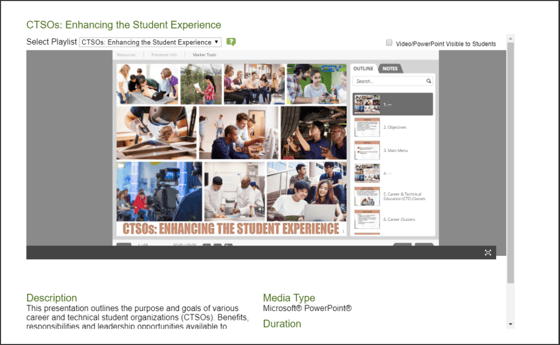 Exposing Hidden Gems
Career connections are another feature included in iCEV lessons designed to help students explore career opportunities related to the lesson objectives. We have gathered interviews with all kinds of professionals across the country, from an Elvis impersonator to the owner of a tech security company. You can find career interviews related to each iCEV lesson on the drop-down list right above the lesson's video or presentation. These interviews provide realistic, and sometimes funny insight, into what jobs are actually like.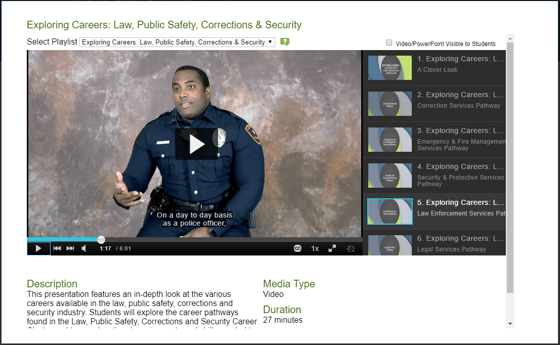 Preparing for the Certified Nursing Assistant Exam
Well, not us exactly, most of us in the Writer's Room are not great with blood…
But we did just finish all of the content we made to help students prepare for taking the CNA exam! There are 26 lessons in CNA Preparation Materials course playlist. Each lesson is a video demonstrating the skills students will need to perform for the CNA certification exam and explaining the science behind why healthcare workers need to be proficient at these skills. This course is an essential resource for any student wanting to take this exam. You can learn more about this course here.
Getting a Little Judgemental
February is not only CTE Month, it's also iCEV Judging Month! To celebrate we've released new classes for livestock, meat and horse evaluation.You can view all of the new classes here.
If you're interested in these new classes, check out this guide to add these new classes to your favorite judging playlist! Remember, winning is always in season!
Connecting With Teachers
We headed to Austin this month to attend the Texas Computer Education Association Conference. As curriculum writers, we always strive to improve, and we were inspired by the innovative ways teachers were using technology and the pedagogical strategies surrounding technology they employ in their classes. We went home from the conference with a lot of ideas about how to keep our content fresh and updated, not to mention got some ideas of how we can make the lives of our teachers easier with our materials. If you have a teaching conference you love, let us know about it and maybe we'll see you there!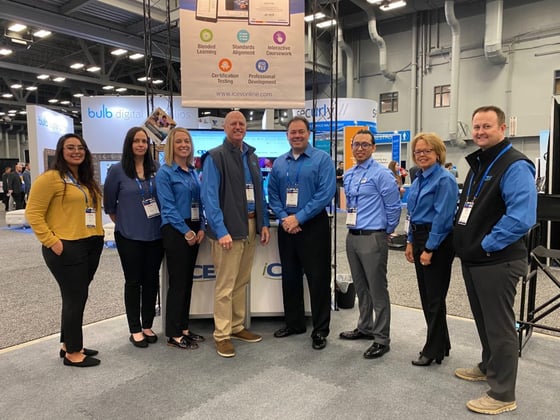 If you're not already following us on social, please do! You'll be able to stay up-to-date on what we're working on and be part of the conversation we're having about the future content and iCEV features our users want to see.