By Morgan Dixon | iCEV Education Specialist on January 28, 2020 at 8:48 AM
2020 is gearing up to be a busy and productive one here at iCEV. Our curriculum development team is busy developing innovative lessons and activities that will benefit both teacher and student. The From the Writer's Room Series gives a behind the scenes look at the creation process at iCEV. To stay up-to-date with everything From the Writer's Room, follow us on social media!
Here's what we've been working on so far in 2020.
Cybersecurity
On average, there is a hacker attack every thirty-nine seconds. About one in three Americans are affected each year. As we move into an age with more advanced technology, our dependence on said technology only grows. This means we are even more susceptible to security breaches. The new cybersecurity lessons will be available this fall.
Gifted & Talented Students
Gifted & Talented (GT) students are often an overlooked special population group. GT student's minds often work differently than other students, allowing them to grasp concepts more quickly. Because of this, GT students need to be challenged by out-of-the-box activities and differentiated content to meet their full academic potential. The new Teaching Strategies for Special Populations resource will help you develop strategies to meet the needs of all students, including GT learners.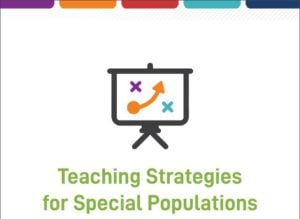 Biosecurity
Biosecurity in animal agriculture is a set of preventative measures designed to reduce the risk of transmission of infectious diseases. Through our research, we learned that any animal production operation could be at risk. This applies to all levels of agricultural production, from youth 4-H or FFA projects to large-scale poultry farms. With the expertise of researchers at Kansas State University, the new biosecurity lessons will investigate the role of biosecurity in animal agriculture as well as common biosecurity practices that can be implemented on operations to combat the transmission of disease.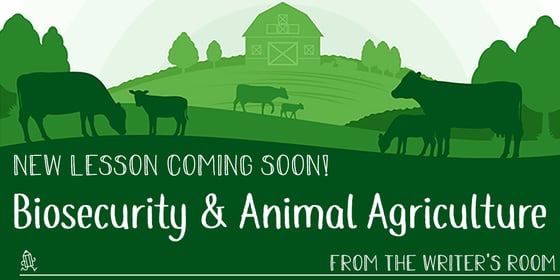 Lab Challenges
You may have heard some buzz about the new lab challenges we are implementing in our courses. If you haven't, head over here and check them out! We have conducted quite a bit of research on the importance of hands-on activities and the success students have when they are able to participate in such activities. We have challenged ourselves to incorporate a number of lab challenges into the content we are creating.
Are you a CTE teacher with a passion for hands-on activities and would be open to collaborating with us to create content? Please email us at brandmanagement@cevmultimedia.com to speak with a member of the production team. We would love to work with you!
SAE for ALL
If you have been trying to figure out how to meet the required and graded components of the Foundational SAE in your agricultural science classes, check out the new alignments of our instructional materials at www.icevonline.com/saeforall. This page identifies current lessons on iCEV which can be used to help you easily meet these components. Also, take a look at how "Agricultural Literacy" component pairs with the nine industry-recognized certifications tested for on iCEV.

As writers, we love to talk to teachers about our content. We have first-hand knowledge of iCEV content, so we can answer questions or talk through projects and activities, as well as give ideas about how to differentiate for diverse student populations. If you have questions or suggestions about our content, we'd love to hear from you at brandmanagement@cevmultimedia.com. Additionally, we'd love to show off your students using iCEV's activities and projects. If your students make something cool, make sure to share it with us through email or social media.